Celebrating 35 years of help, hope, support, and education
Did you know that the DBSA community began with a small, dedicated circle of people who met more than 3 decades ago to share their experiences with mood disorders?
Rose Kurland, who was struggling to manage the symptoms of what was then known as manic depression, was determined to offer resources and support for others walking the same road. From that first gathering in Rose's living room, our organization grew — and in 2020, we celebrate the many achievements we've witnessed along the way.
Travel with us through DBSA's history on this new graphic timeline, and follow us on social media to learn more about the milestones that mark our first 35 years.
Introducing new resilience-building activities for children


We are thrilled to announce the debut of the DBSA Mood Crew, an all-new program for young children. The Mood Crew is made up of 10 emotion-based characters, created to support children's mental health. As they explore the interactive DBSA Mood Crew activities, young ones will begin to build a basic emotional vocabulary that can support lifelong mental health. 
The DBSA Mood Crew was conceived and created as part of DBSA's Supporting Youth Mental Health Initiative — a 3-year effort to provide more resources for children, teens, and young adults and their parents and caregivers. The Mood Crew activities and games can be enjoyed by all ages, but are primarily intended for children aged 4 to 10. The program can help parents, caregivers, educators, and clinicians open conversations about emotions with young children, offering them a way to express their feelings and understand emotions in context.
Meet the Mood Crew
Get to know Happy, Angry, Sad, Confident, Calm, Lonely, Worried, Scared, Excited, and Embarrassed by reading their bios, playing games, and using all the interactive activities which are free and ready for downloading. 
DBSA thanks the American Legion Child Welfare Foundation for their support in developing our mood characters and the marketing of DBSA's family mental health resources. We also recognize the Dauten Family Foundation, whose generous support makes DBSA's Supporting Youth Mental Health initiative possible.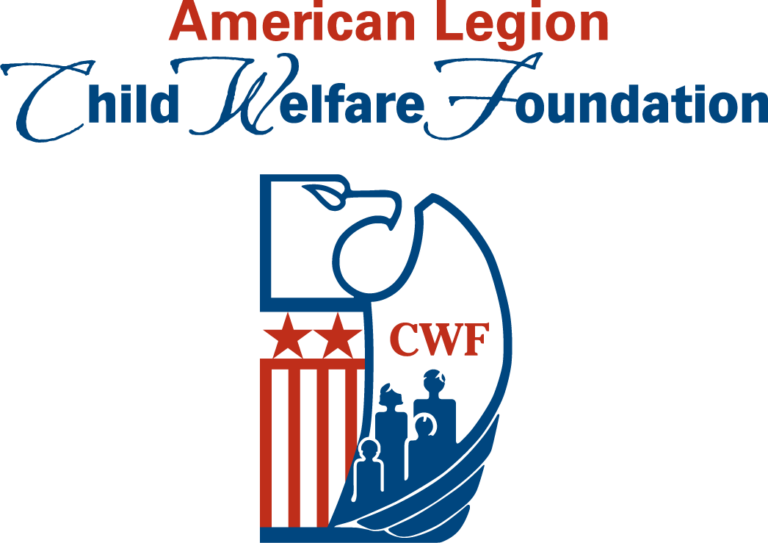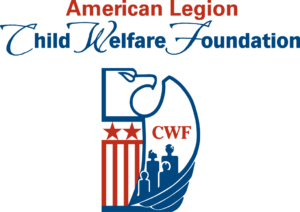 A message from Michael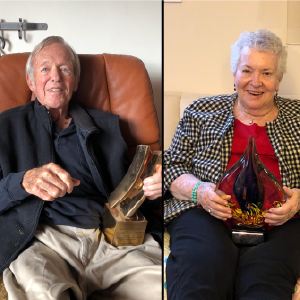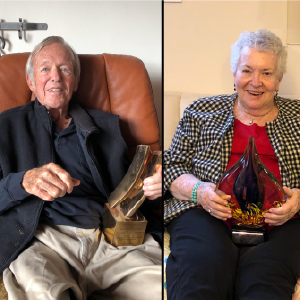 As 2020 arrived, all of us at DBSA looked forward to celebrating our organization's first 35 years. Yet none of us imagined we would reach this milestone amid a worldwide pandemic and widespread social unrest.
While we're tremendously proud of DBSA's history and the progress we've seen through the years, we now find ourselves wrestling with issues that affect the wellbeing of millions — not only those who live with mood disorders, but countless others who are grappling with the added stress, anxiety, and isolation that now mark our everyday existence.
For DBSA to meet this moment, we know we must grow and change. As I consider the collective challenges we face, I turn to the principles that ground me, which include DBSA's core beliefs of community, wisdom, inspiration, and responsibility.
In my first months at DBSA, I immediately saw these qualities on display as I gathered with our chapter leaders in Texas. More recently, I had the opportunity to meet some of our founders, including Rose Kurland and her psychiatrist, Dr. Jan Fawcett. Through these conversations, I've come to appreciate DBSA's roots and the sense of community that Rose and her good friend, the late Marilyn Weiss, sought to create for people living with mood disorders.
Rose, Marilyn, and their fellow peers shared their wisdom freely with each other. They also sought to educate their own doctors and other medical professionals about the realities of living with a mood disorder. As they led the growth and expansion of DBSA across the country, these volunteer leaders empowered millions of others to share their stories and seek out better treatment. And caring clinicians, exemplified by Dr. Fawcett, took full responsibility for listening to their patients, engaging them as collaborative partners in creating a personal path toward wellness.
As we make our way through these tumultuous times, let us remain anchored in our values and beliefs, learn from our founders, and continue to grow, change, and endure.
Be well.
Michael Pollock, CEO, DBSA

What is pharmacogenetic testing?
People who live with mood disorders often rely on medications as part of their wellness plan. But for some, it's hard to find the right dose or combination of prescription treatments that will work best.
You may have seen news stories about a kind of test that psychiatrists and primary care doctors can use to provide insights that may help in treatment planning. Known as pharmacogenetic (PGx) testing, this relatively new technology has gained interest in the medical community. Here's some helpful background about PGx testing, how it works, and why you may want to consider speaking with your care team about this option.
Bringing you 2 new DBSA podcasts
In our ongoing podcast series based on the DBSA Wellness Wheel, we talk with ordained minister Sue Phillips, co-founder of Sacred Design Lab, who explores the concept of spiritual wellness and how it relates to our wellbeing, especially in stressful times.
We also hope you'll listen in as members of DBSA's Young Adult Council reveal how they coped with the first signs of depression, anxiety, or bipolar disorder in their own lives, and offer thoughtful suggestions for peers, parents, and loved ones. 
Protecting what matters most during National Make-a-Will Month
Would you be surprised to hear that most people living in the U.S. today don't have a will? If you're one of them — or if your current will needs updating — we have a useful resource for you.
August is National Make-a-Will Month, and DBSA has partnered with FreeWill to give you a simple, no-cost, online tool to guide you through the process of writing or revising your will. The process usually takes just 20 minutes to complete and can provide you with peace of mind, knowing you've prepared for your loved ones in the future.
DBSA continues to push for better access to quality mental health care nationwide
Mental health parity is not always enforced equally for everyone. The type of insurance you have determines which government agency regulates your plan. State-level wins that support greater parity, like the ones we've seen recently in Illinois, Massachusetts, and California, will benefit people whose insurance is regulated at the state level. Examples of state-regulated policies include those purchased through the Affordable Care Act marketplace or through an individual state's Medicaid program.
While Medicaid is the single largest payer of mental health expenses, more than 2/3 of all U.S. residents who have health insurance receive their coverage through a private carrier. In fact, 55% of all policies are issued through employer-sponsored health plans, which are often regulated by the U.S. Department of Labor (DOL).
This month, DBSA had the opportunity to comment on proposed updates to DOL's 2020 Mental Health Parity and Addictions Equity Act (MHPAEA) Self-Compliance Tool. Our goal was to make sure that federal regulators who are focused on mental health parity understand the concerns of more than 23 million people nationwide who live with mood disorders.
Having an internal compliance plan increases the chances that an insurance company will follow parity laws, helping all of us gain easier access to quality mental health care. The self-compliance tool proposed in this new regulation helps insurance companies prevent, detect, and resolve parity issues as they arise. 
Successful compliance plans include these elements:
Training and education for insurance company employees

Ongoing internal monitoring and reviews 

Prompt response to parity violations and quick corrective action
DBSA made the following recommendations to strengthen the MHPAEA Self-Compliance Tool:
Insurance companies should provide education for plan participants so they know their rights. DBSA provides educational materials such as

this webinar

to help peers understand how their insurance coverage works and what rights they have.

DOL should establish minimum requirements stating how often insurers will conduct internal compliance reviews. Further, there should be timelines ensuring prompt action when violations are discovered. This should include providing retroactive relief and notice to plan participants who may be affected. 

Internal consumer ombudsmen programs should be created to assist peers in navigating their benefits and bringing complaints when parity violations occur. 
DBSA supports the ongoing push for mental health parity — and we believe the DOL's Self-Compliance Tool is a step in the right direction. Equitable access to a full continuum of services is needed to make sure we're treating mental health on par with physical health. We stand ready to serve as a resource to DOL in working for parity, which will improve outcomes for millions living with mental health conditions.
Sign up for DBSA's Making Mental Health Matter newsletter to receive regular advocacy updates.
From BP Hope: 3 big bipolar misconceptions
To effectively manage our moods and find treatments that work, it is vital that we clear away the confusion surrounding common misbeliefs about bipolar disorder. 
This month's wellness tips
How have stressful times changed you?
Making meaning can be difficult during challenging times, yet our struggles can reveal a lot about our core values. Explore how your values have been shaped and potentially altered by living through COVID-19. You might choose to write down your thoughts in a journal or have a conversation with a close friend.
Creating a spiritual practice
Spiritual practices can help support our wellness, but some of us may not know how to create one in our lives. In this month's Wellness Wheel podcast on spirituality, Sue Phillips of Sacred Design Lab explains that a spiritual practice requires attention, intention, and repetition. What is something that might provide a focus for your spiritual wellness?
Reflecting on your spiritual history
For inspiration, try writing about your spiritual history. Think about your upbringing and the way your family approached this part of life. You may find comforting practices from the past that can guide you in the present. The spiritual wisdom of others you've known over the years can also be a guide.