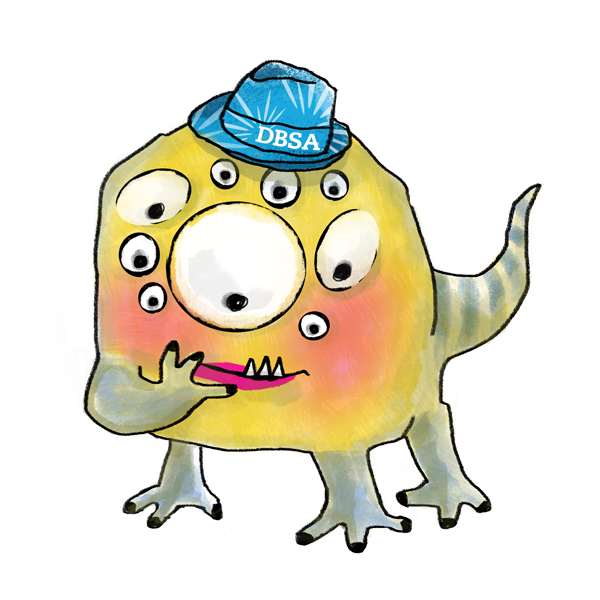 Embarrassed has been flustered since joining the DBSA Mood Crew®. Embarrassed tends to be somewhat timid, so being part of this group will be quite the experience. Embarrassed was encouraged by his friend Confident to come aboard, and he's worried about what comes next.
FAVORITE COLOR: GRAY
FAVORITE FOOD: HOT DOGS
WHAT I'M LIKE: AWKWARD AROUND MOST PEOPLE, BUT TRYING TO CHANGE
THINGS I LIKE TO DO: BIRD WATCHING, HIDE-AND-SEEK
Embarrassed wants you to learn and grow from uncomfortable situations.