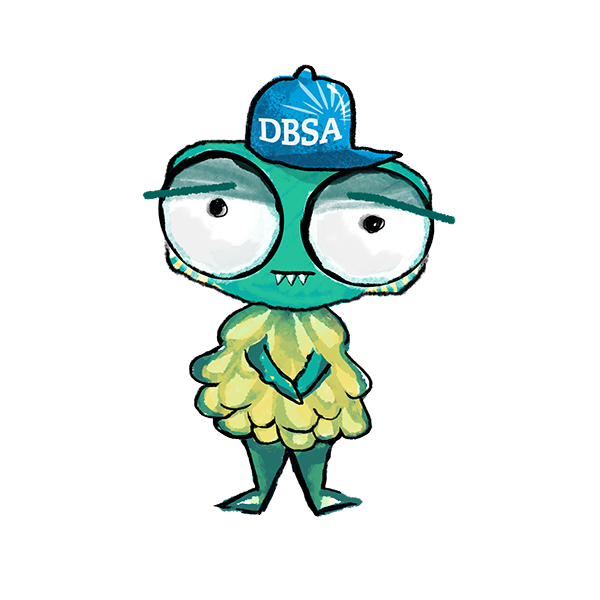 Lonely is feeling less isolated since being invited to join the DBSA Mood Crew®. Lonely tends to spend a great deal of time by himself and is interested in seeing where this will go. Lonely's father, Solitude, told Lonely that joining the DBSA Mood Crew would be a good way to make new friends. Lonely hasn't always been great at that but will give it a try.
FAVORITE COLOR: YELLOW
FAVORITE FOOD: CHEESE STICKS
WHAT I'M LIKE: I'M MY OWN BEST FRIEND
THINGS I LIKE TO DO: READING, DRAWING
NEW! Sometimes it feels like nobody understands Lonely. He has learned that writing letters helps him see that he doesn't always feel this way.