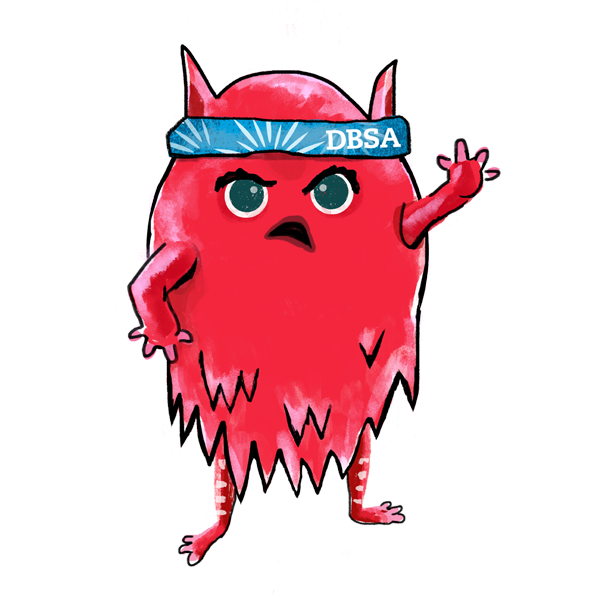 Angry is feeling somewhat annoyed to be making her DBSA Mood Crew® debut. She doesn't really get why she needs to do this anyway. Angry is famous for her aggressive ways. Some of her favorite pastimes are screaming, stomping, and yelling. Angry would like to yell at her parents, Bitter and Furious, for even making her do this whole thing.
FAVORITE COLOR: RED
FAVORITE FOOD: NONE OF YOUR BUSINESS
WHAT I'M LIKE: AGGRESSIVE, MEAN, IRRITABLE
THINGS I LIKE TO DO: SCREAMING, STOMPING, YELLING, SPITTING (SOMETIMES)
Understanding anger can be difficult for kids, so Angry has taken the road of helping kids identify and manage feelings of anger.