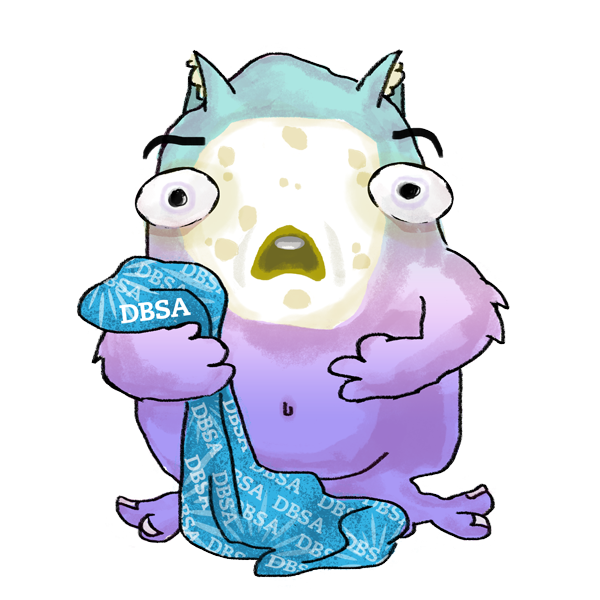 Scared is having a great deal of trouble writing this bio. He is somewhat afraid and startled to take such a big step and join the DBSA Mood Crew®. Scared doesn't know what to share about himself, except that maybe he would prefer not to share. Scared found out about the DBSA Mood Crew through his friend, Panic, who declined DBSA's initial offer to be in the DBSA Mood Crew.
FAVORITE COLOR: PURPLE
FAVORITE FOOD: MARSHMALLOWS
WHAT I'M LIKE: NERVOUS, UNSURE, SHY
THINGS I LIKE TO DO: I'VE ALREADY SHARED TOO MUCH!
A normal part of childhood is feeling scared from time to time. Scared's Haunted House worksheet will help your child identify, understand and move through fear, fright, and unease.