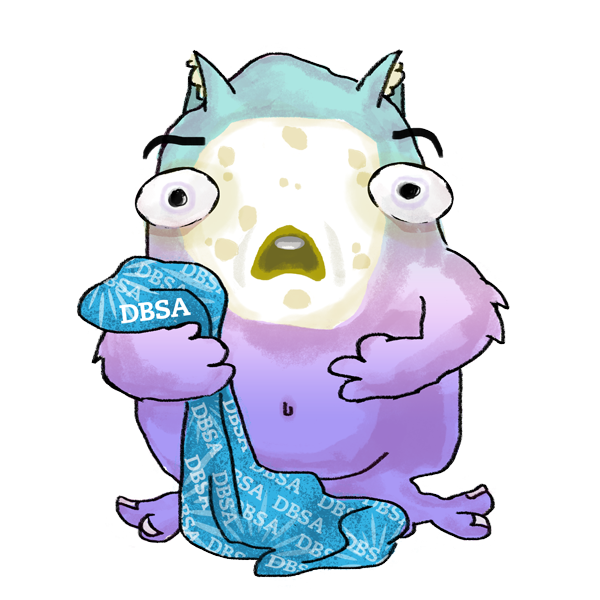 Scared is having a great deal of trouble writing this bio. He is somewhat afraid and startled to take such a big step and join the DBSA Mood Crew™. Scared doesn't know what to share about himself, except that maybe he would prefer not to share. Scared found out about the DBSA Mood Crew™ through his friend, Panic, who declined DBSA's initial offer to be in the DBSA Mood Crew™.
FAVORITE COLOR: PURPLE
FAVORITE FOOD: MARSHMALLOWS
WHAT I'M LIKE: NERVOUS, UNSURE, SHY
THINGS I LIKE TO DO: I'VE ALREADY SHARED TOO MUCH!