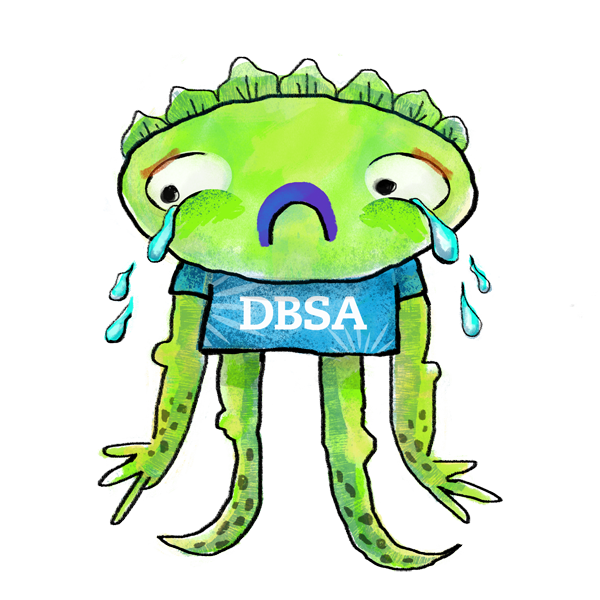 Sad has a lifetime of experience in the performing space and was referred to join the DBSA Mood Crew® by his agent, Melancholy. If there is one thing you should know about Sad, it's that despite his reputation, he really does get along well with Happy (rumors about their feud date back to the late '90s).
FAVORITE COLOR: BLUE
FAVORITE FOOD: CHOCOLATE
WHAT I'M LIKE: DRAMATIC, KNOWN FOR CRYING
THINGS I LIKE TO DO: CUDDLING WITH MY CAT, NAPPING
Sad knows it can be hard to see our young ones feeling down, but it is important that we teach children it is okay to feel this way.