Online Support Group Information
All DBSA online support groups are free of charge. Online support groups are led by peers, which means that the person guiding the meeting knows firsthand what it's like to live with a mood disorder.
In addition to our general support groups, we offer specialized groups for:
Young adults
Military Veterans from all branches of the service
Black community
Rural community
DBSA friends, family, and caregivers supporting loved ones with mood disorders
People with co-occurring diagnoses of substance use and a mood disorder
People with tardive dyskinesia or other movement conditions and a mood disorder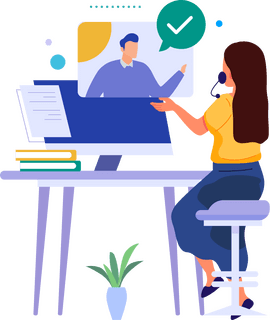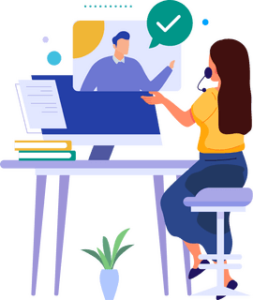 Our national online support groups are hosted by HeyPeers, a DBSA vendor. Upon registration, you will receive an email from them to assist you with managing your account.
Couldn't find a group on HeyPeers that fits your schedule?
Some of our local chapters host online support groups open to all geographies. Scroll down or click to learn more.
Additional Online Support Groups
Attend an online support group meeting led by a local support group facilitator from anywhere across the country!
Outside of HeyPeers, some of our local chapters host online support groups open to all geographies. We invite you to take a look at the list below and reach out to the contact listed. You do not need to live locally to attend these groups.
Crisis Information
If you or someone you know has thoughts of death or suicide, call 988 or 9-1-1 immediately. You can also text DBSA to 741-741 or contact someone you trust or the hospital emergency room.