A wellness tool created with you in mind
The Wellness Wheel concept has been widely used by mental health experts as a tool for recovery. DBSA's Wellness Wheel reflects the real-world challenges you face and the ways you're rising up to meet them.
We have drawn on multiple research studies and our own lived experience to create the Wellness Wheel and the educational tools that go with it. Our goal is to support you in celebrating your progress, and encourage you to explore new pathways for learning and personal growth.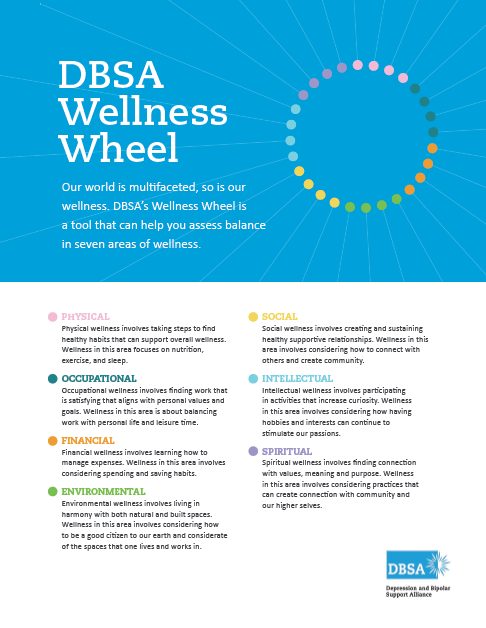 COVID-19 Resource
Living in a pandemic requires a new level of resilience to maintain physical and mental wellness, and no two people react to crises the same way. Because COVID-19 has had such a large effect on the whole community, we have created this workbook, which includes writing prompts, exercises, and tips for you to evaluate each segment of the Wellness Wheel.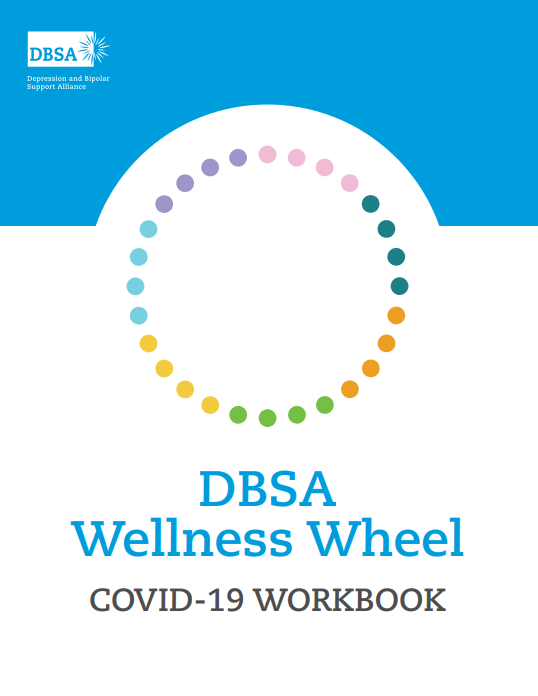 You've completed your wellness wheel. Now what?
Your completed wellness wheel will reveal areas you feel strong in and areas you may want to address in some way. A great way to help make sense of your wheel is to create goals. Use the goal planner worksheet on the last page to plan your next steps towards wellness with the DBSA Wellness Wheel.