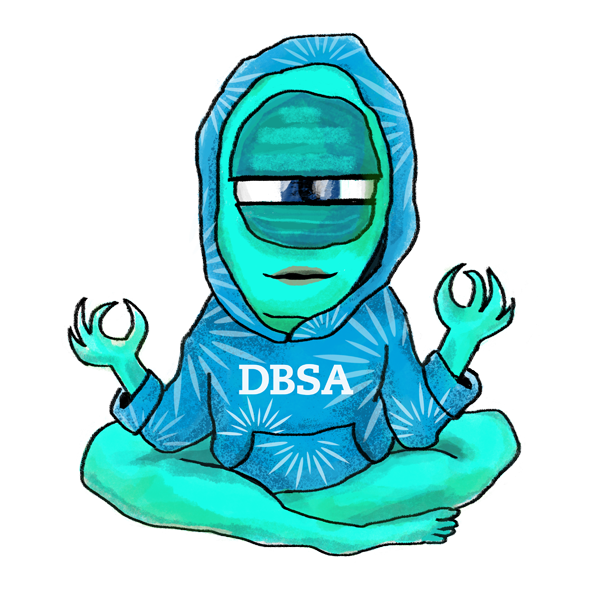 Calm is feeling at peace, now that she is in the DBSA Mood Crew®! Calm has been working on deep belly breaths and is ready to share how good that feels with the other Mood Crew friends. Calm is always there to lend a shoulder to her friends. She would like to thank her therapist, Serene, for recommending that she join DBSA Mood Crew.
FAVORITE COLOR: GREEN
FAVORITE FOOD: SUSHI
WHAT I'M LIKE: RELAXED, EASY-GOING, READY TO HELP
THINGS I LIKE TO DO: YOGA, WATCHING SUNSETS, LONG WALKS
Calm wants to gently share her new meditations with you.