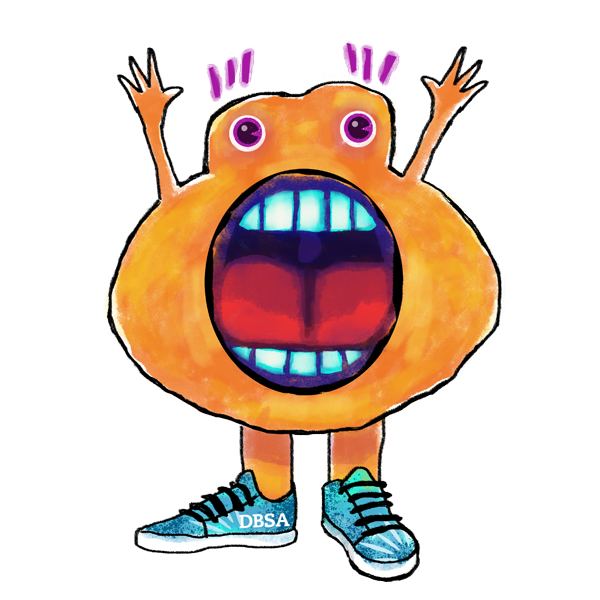 Excited is elated to be joining the DBSA Mood Crew®! Excited is full of anticipation for all the fun the Mood Crew is going to have together. He is known for his upbeat personality and readiness to dive into any new venture. Excited is thankful that his teacher let him know about this opportunity!
FAVORITE COLOR: ORANGE
FAVORITE FOOD: GUMMY WORMS & FUNNEL CAKES
WHAT I'M LIKE: READY FOR FUN, ENERGETIC, CAN'T SIT STILL
THINGS I LIKE TO DO: ROLLER COASTERS, DANCE PARTIES, TRAMPOLINES
With summer right around the corner, Excited is jumping for joy with all the fun he knows he will have. Excited created a summer bucket list activity to help you and your child get excited for summer!