Have you been following DBSA on social media this month? If not, visit our Facebook, Twitter, and Instagram as we post important facts and findings about mood disorders in order to spread awareness during Mental Health Awareness Month. You can help reduce stigma around mental health conditions by sharing these important facts and findings on your own social media channels!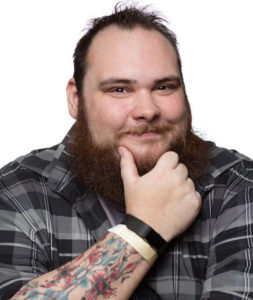 Looking for another way to join us? Help YouTube and Twitch Personality, Diction, end stigma by tuning in to his live charity stream supporting DBSA on May 18th 12-8pm PST. During his live stream, Diction will provide viewers with facts about mood disorders and highlight the importance of online support groups. Support the stream by going to www.tiltify.com/@diction. If you are a video game streamer and are interested in partnering with DBSA for your own Mental Health Awareness month stream, visit www.tiltify.com/dbsa/may and set up your own stream this May!

Tardive Dyskinesia Awareness
This Mental Health Awareness Month, 25 states across the U.S. have declared the first full week of May (5-11), 2019 as Tardive Dyskinesia (TD) Awareness Week to help increase awareness and support patients with this burdensome condition.
TD is an involuntary movement disorder associated with prolonged use of antipsychotics, commonly prescribed to treat schizophrenia, bipolar disorder, and depression, which may affect at least 500,000 people in the U.S. By declaring the first week of May as TD Awareness Week, states around the country are helping to raise awareness around:
The signs and symptoms associated with TD
The impact TD can have on a patient's physical, emotional, and social well-being
The importance of working with your doctor to manage the condition
DBSA commends the declaration of TD Awareness Week by 25 states and applauds their efforts to bring broader awareness to a condition that can have an impact on a person's life.
DBSA is looking for people who have had TD and are willing to share a written commentary of their experience to help other people recognize and catch the signs of TD. We will arrange a phone call with you and transcribe the interview. No names will be attached to the commentary. Please email Andrew Smith, Community Engagement Manager, at asmith@dbsalliance.org.
Major Depressive Disorder Educational Video
Major depressive disorder, even the toughest cases, can be treated. Join us for a new video educational program for families managing major depressive disorder (MDD). Finding the best treatment plan often involves trial and error, so it is really important that people who have MDD and their loved ones know what their options are and how to ask doctors the right questions, give feedback, advocate for their needs, and feel empowered to participate in their care. Hear from leading clinicians and patient advocates about:
Why it's important to participate in the decisions with healthcare professionals
How to bring up your concerns, questions, and preferences about medications
When to speak up if a medicine isn't working, or has side effects
The different risks and benefits of different MDD medicines
Additional resources offered by pharmacies and advocacy groups
Use Your Lived Experience to Work as a Peer Support Specialist
Being surrounded by like-minded people who have gone through similar struggles and know the challenges firsthand of living with a mood disorder can be validating. Peer support helps Robert stay on track. Because the peer supporter has lived experience and shares a similar history, he says: "we quickly achieve a foundational bond and comfort level. So much doesn't need to be explained."
Peer support, an evidence-based model of care, can take multiple forms. One example can be found among the services offered by the DBSA affiliate chapters that offer facilitated peer support groups. A Peer Support Specialist can also be an integral component of mental health treatment. For many, it can be hard to believe that a doctor understands their experiences; but, working with a peer who has similar lived experiences can ease the first steps toward healing.
With the current shortage of mental health professionals, the role of the peer specialist has become an important adjunct in the mental health care system. DBSA was a pioneer in developing this profession by offering our first peer specialist training course 15 years ago.
Much has changed since that first training. Today, these paraprofessionals provide individualized support, coaching, and education to their peers in a variety of settings. Medicaid allows reimbursement for the work of a peer specialist, and the Department of Veterans Affairs and over 30 states now require an individual be certified.
The DBSA peer specialist training has kept pace with these changes. First offered as a 40-hour in-person training, we are pleased to announce the roll-out of an enhanced course that focuses on developing the skills that a peer specialist uses on the job. The new course offered in September will retain the 5-day in-person component but will include distance learning modules that provide the opportunity for the student to be exposed to all of the SAMHSA-identified peer specialist core competencies.
Learn more about how to enroll in the DBSA Peer Specialist course

Take Your Advocacy to the Next Level: Access to Medicare-Covered Medications is in Jeopardy
Access for some impacts access for all.
Proposed Medicare rule changes that could create barriers to medications that treat mood disorders.
Medicare is recommending changes to prescription plans that could create delays and barriers to refilling existing prescriptions that treat mental health conditions, cancer, epilepsy, and other life-threatening conditions. The rule changes would allow plans to:
Require prior approval before a prescription can be renewed.
Require individuals to try a different medication.
Deny coverage for innovations to existing medications.
YOUR VOICE IS IMPORTANT to prevent these proposed changes from taking affect!
Congress can create laws that govern how the Department of Health and Human Services can administer Medicare benefits.
We are looking for advocates in key states and congressional districts who are willing to attend a legislative meeting along with other peers at the local level during the Memorial Day recess (May 28-31) while your legislator is home. We are especially interested in finding advocates in IN, OH, NY, and MO. Also, some legislators will be scheduling town hall appearances during that week, which we will be tracking and encouraging advocates to attend.
Please follow this link to get involved. While you may not be a Medicare beneficiary today, most of us will be some day in the future, and historically Medicaid and private insurers have followed Medicare's example on policies around access.
Please share with chapter members to assist us in this grassroots effort to make our voice heard.
To continue to receive communications about issues that support access to quality mental health care, register here.

Q&A with David Granirer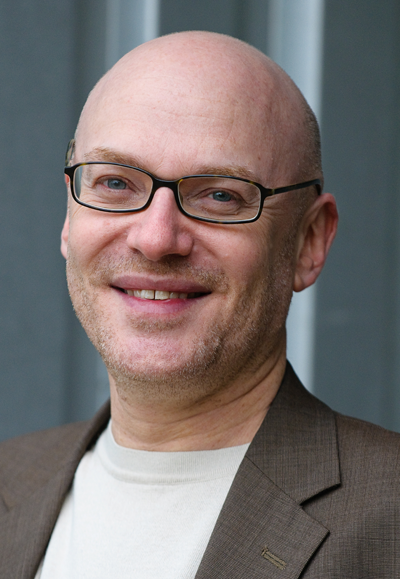 Please tell the DBSA community a little about yourself.
I'm a counselor, stand-up comic, author, and I also suffer from depression. In 2004 I founded Stand Up For Mental Health (SMH), a program teaching stand-up comedy to people with mental health issues. Our mandate is to change lives, one laugh at a time! Since 2014 I've run my program in over 50 cities in Canada, the US, and Australia.
I'm really excited to MC DBSA's Klerman Award Reception. I'm looking forward to bringing some of my mental health comedy to the event because I think that humor is a great way to bring people together.
I first got connected to DBSA in 2008 when they reached out to me to train and perform with group of comics at their national conference that year. After that, I trained and performed with comics at their next seven national conferences. They also awarded me their first ever Life Unlimited Award.
I got the idea for SMH from watching students in my Community College night course called Stand-Up Comedy Clinic, which I've taught for 20 years. Even though the course has nothing to do with mental health, I saw students overcome long-standing depressions and phobias, not to mention increasing their confidence and self-esteem. One student told me she had a fear of flying, but that the day after our showcase she got on a plane and her fear was gone. She said, "Once I'd done stand-up comedy, I felt like I could do anything!" I was inspired by hers and other similar feedback to give this experience to my people, those who had some sort of psychiatric disorder, mental illness, mental health issue, or whatever we call it these days.
How does the work you do through your organization help to reduce the stigma associated with mental health and mental health conditions?
At SMH we reduce stigma by giving our audiences a totally different perspective on mental health. When people come to our shows, they see the strong side of people with mental health conditions. They see people who are funny, likable, friendly, and courageous; qualities that we don't usually associate with mental health conditions.
Based on your own experiences and public feedback, what do you find to be the biggest misconception about living with a mood disorder/mental health condition?
The biggest misconception about people living with a mental health condition is that they're weak and defective and just not trying hard enough at life. Everyone I know with a mental health issue tries incredibly hard to recover and overcome their issues.
How does the work you do at Stand Up for Mental Health align with the mission of DBSA?
Stand Up for Mental Health and DBSA both have very similar goals. Both our organizations provide hope, help, support and education to improve the lives of the people who have mood disorders. And I think that hope is an incredibly important quality for someone dealing with a mental health condition.
Read David's Life Unlimited Story


Ask the Doc
Can you explain the difference between situational depression and clinical depression?
Have you been following DBSA on social media this month? If not, visit our Facebook, Twitter, and Instagram as we post important facts and findings about mood disorders in order to spread … Continued
Read Dr. Greg Simon's Full Answer
Note from Michael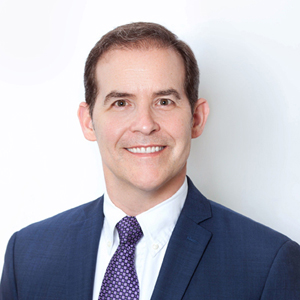 Sometimes we compartmentalize people or experiences based on one attribute or element of their lives. Appreciating the various ways in which we contribute and link to one another is important, and in most cases, leads us to better outcomes. I had a recent experience that reminded me of the importance of linking our collective work.
Part of my role is to work with the DBSA board of directors, with input from many others, on the strategic direction for our national organization. Earlier this spring, we affirmed as an organization the importance of focusing our efforts supporting our most critical constituencies: those who live with depression or bipolar disorder (peers). We also reinforced the importance of providing support and resources to parents and caregivers of those living with mood disorders, as well as engaging clinicians—those who can connect the individuals they are serving with DBSA peer support groups and other useful resources through our website.
My recent travels to Boston underscored the importance of these three very important groups. I had the good fortune to return to our Boston chapter where I spent time with Barry, a peer who devotes endless hours to ensuring that everyone who walks through the Boston chapter's doors are welcomed, supported, and provided opportunities to get more involved. Boston volunteers—Barry and so many others—have created a community, resulting in hundreds of members relying upon and giving back to their local chapter.
Barry also offered a valuable perspective on the diligent efforts necessary to promote DBSA to clinicians. Not only do clinicians need to know about local peer support groups, he explained, but he also reinforced the importance of making it easy for them to pass along information to those who could potentially benefit from attending one of our support group meetings. Tracking results of the outreach was also a key component—knowing how newcomers learned about DBSA and from whom is now a part of Boston's outreach efforts.
My next stop along the way was to meet Dr. Mark Bauer, researcher at the Veterans Administration Healthcare System in Boston. Mark is a member of DBSA's Scientific Advisory Board, and he shared some of the online resources he's involved in producing to educate clinicians and peer support specialists within the VA system. We also talked about clinicians practicing in several fields who also experience mood disorders themselves and how they progress through their days and their careers without adequate support. Some of us (myself included) forget that clinicians are human too and that that their title or white coat does not leave them immune from experiencing their own mental health condition.
One of the final journeys of my Boston trip involved meeting Becky and Joe LeBlanc during a storytelling session over dinner during the Alkermes Advocacy Summit. Joe and Becky's story illustrates the often long and difficult road to living with a mood disorder—in this case for Joe—and its impact on Becky, his spouse, who became Joe's advocate and caregiver. Joe and Becky's story is truly an experience filled with love, hope, and inspiration, centered around Joe's musical talent with the guitar and Becky's beautiful singing voice. Their openness about their journey connected with me—and clearly the entire audience—through Joe's heartfelt lyrics related to living with a mental health condition.
By the end of my trip, I realized involvement in the broader DBSA community is an interconnected web. We're more than peers, caregivers, and clinicians on our individual journeys. We're seeking ways to reach others or give back—pay it forward—for both our own good and that of the greater good. Such linkages exist among us daily. I encourage you to look for and act upon as I witnessed through Barry, Mark, Becky, and Joe.

Miles After Myles
Last month DBSA was invited to participate in a fundraiser at Seton Hall in South Orange, New Jersey in memory of Julian "Myles" Mislavsky. Myles died by suicide on September 11th, 2018. The fundraiser, hosted by Myles' fraternity, Alpha Sigma Phi raised $8,000 for DBSA. DBSA's Communications and Programs Vice President, Kevin Einbinder, had an opportunity to speak at the fundraiser to 200 college students to honor Myles' memory and to speak about DBSA resources that are available for individuals living with mood disorders and their loved ones.

Wellness Tips
We can get through it!
On particularly rough days when I'm sure I can't possibly endure, I like to remind myself that my track record for getting through bad days so far is 100% and that is pretty good.
Coping
Give yourself some grace. Don't let a small setback put you in what I call the BLUE MOOD.
Nobody can read your mind
Everyone reacts differently to the same set of happenings. If you need something from someone (like a hug) tell them because they cannot read your mind. And, quite often, they need the same thing from you.