Tardive dyskinesia (TD) is a rare condition that occurs as a result of long-term use of certain types of medications, such as antipsychotics. Early signs of TD often are jerky, irregular movements in the face, lips, tongue, arms, legs, hands, feet, and trunk.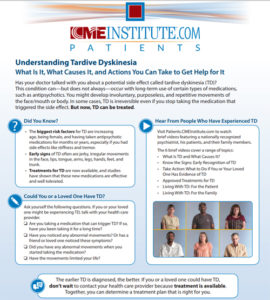 To continue to raise awareness about the condition, DBSA—in collaboration with the CME Institute of Physicians Postgraduate Press, Inc., Mental Health America, and the Schizophrenia and Related Disorders Alliance of America—has launched an educational campaign targeted towards individuals who may be living with TD, their loved ones, and mental health and primary health care providers. The campaign is supported by an educational grant from Neurocrine Biosciences, Inc.
The hope is that by providing an outlet for people to openly share their experiences with TD, others who may be experiencing similar symptoms will be less fearful and more likely to contact their health care provider. The earlier TD is diagnosed, the better. Now that there are two FDA-approved medications available that may ease or stop symptoms of TD, people can live well with the condition. If you suspect that you or your loved one could have TD, watch the videos online and contact your health care provider to begin discussing a treatment plan.
Read Commentaries
What is TD?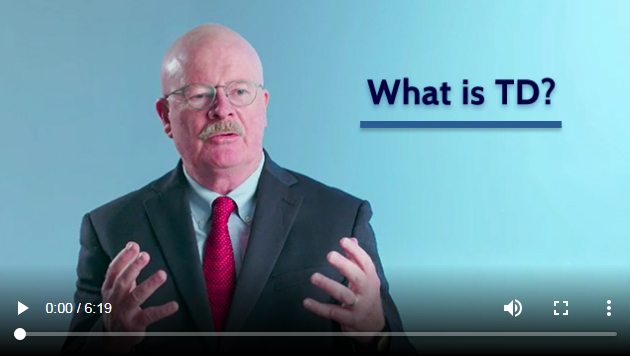 What is tardive dyskinesia (TD)? What causes it? Am I at risk of developing it? How do the movements begin? What kind of impact can TD have on my life? In this video, Dr. McEvoy describes what TD is and what causes it.
Know the Signs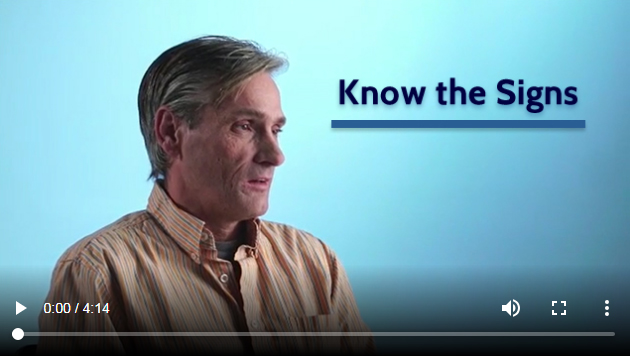 Do you know the early signs for tardive dyskinesia (TD)? In this video, people who have experienced TD and their family members talk about what abnormal movements they noticed first. Dr. McEvoy explains the lack of control patients have over the movements and how long they can last.
Take Action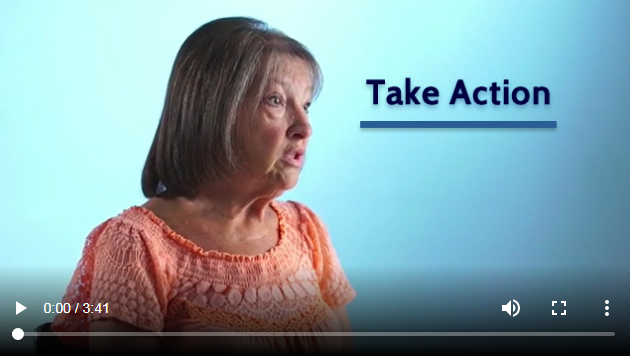 Here, people who have experienced tardive dyskinesia (TD) and their family members share advice on what to do if you notice early signs of TD. Dr. McEvoy weighs in on risk factors for developing TD. Their overarching message: It's critical to speak with your doctor if you suspect TD because treatment is available.
Treatments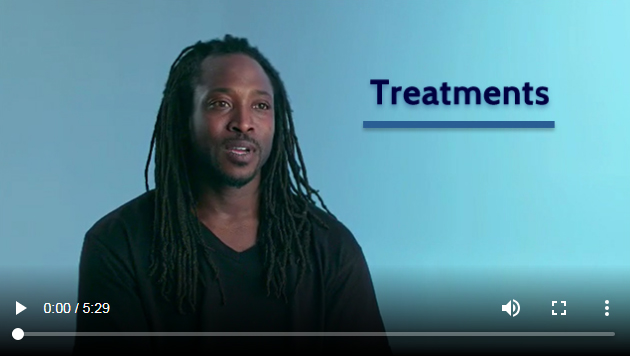 In this video, listen as Dr. McEvoy discusses new treatments for tardive dyskinesia (TD). People who have experienced TD discuss the benefits of treatment, and family members also share their observations.
Living with TD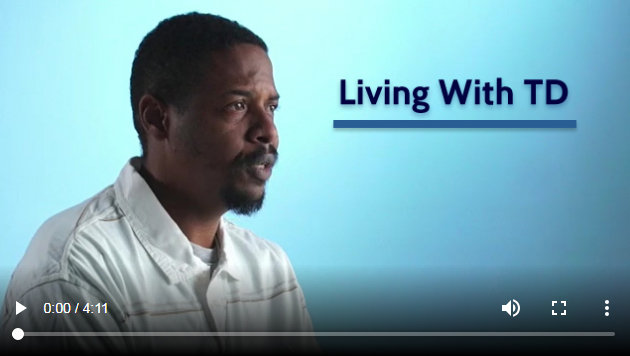 Watch this video to hear from people who have lived with tardive dyskinesia (TD) about the burden that TD brought to their lives. They also share how medication has lessened that burden and allowed them to regain their lives.
Information for Families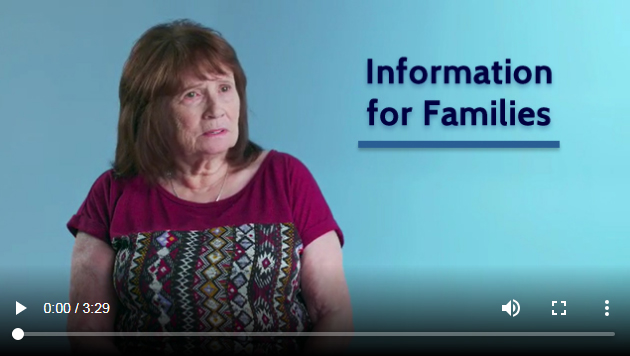 Family members and caregivers are affected when their loved ones are living with tardive dyskinesia (TD). Watch as family members describe their worries and concerns and share how the new TD medications are helping improve the quality of their loved one's life.