Speak up to prevent suicide this September
Suicide is the 10th leading cause of death for Americans across all ages every year. This translates to roughly one death by suicide every 11 minutes. It is important for members of our community to speak up and speak out about suicide and have the proper resources to have meaningful conversations in order to prevent suicide. 
DBSA has developed a guide to help facilitate community engagement and conversations. When We Speak Up, We Save Lives: A Guide to Community-Based Suicide Prevention Efforts provides tools and resources to illustrate what suicide prevention looks like at work, home, school, and your community. Learn how to recognize warning signs, what you can do to combat the stigma surrounding suicide, and how to connect with and empower people in your life. The more we engage our community and speak up about suicide prevention the more lives we can impact. 
You can also be a part of the mission to end suicide by making a gift today. Every donation helps us advocate for comprehensive and affordable mental healthcare and expand access to free support groups, wellness tools, and educational materials.

Meet Maurice Benard: actor, keynote speaker, mental health advocate
We're excited to welcome Emmy-Award winning actor, television and movie star Maurice Benard during our Leadership Summit Sept. 27-Oct. 1. Not only is Benard an icon for his work on-screen, he's also been an outspoken mental health advocate during his career. 
In August 2018, Benard celebrated 25 years on the award-winning series General Hospital, cementing his status as an enduring television celebrity. The popular character Michael "Sonny" Corinthos, Jr. originated with Benard in 1993, initially written as only a six-month guest arc. However, Benard became wildly popular with fans around the world and the celebrated actor quickly took Sonny from a peripheral to central role in the fictional city of Port Charles. His portrayal has garnered eight Emmy Award nominations, with Benard taking the statue home in 2003 and 2019.
Away from the spotlight, Benard has mentored many individuals experiencing mental health crises. However, it was a letter from a young man whose brother died by suicide that moved Benard to begin a public commitment to mental health awareness. On The Oprah Winfrey Show in 2009, he shared his own bipolar diagnosis at the age of 22 and the ensuing struggle to manage his illness, from surviving a stint in a mental health facility as a young man to becoming a television star. 
Benard's journey with mental illness has been profiled in magazines, including PEOPLE, LA LIFE, and BP. Benard's General Hospital character has long been on the forefront of socially relevant issues woven into storylines such as AIDS and Alzheimer's awareness. Bernard insisted his Corinthos character be openly diagnosed as bipolar so men's health awareness could be featured forefront on a daily television platform.
Join us at the Leadership Summit as DBSA CEO Michael Pollock hosts a keynote interview with Benard.
Let's Celebrate as We Catch Our Breath and Gear up for the Next Step in Our Advocacy
As we collectively take a moment to rest and catch our breath, we want to share what's next on most legislative calendars and provide a roundup of bills that might interest you. At this point, many state legislatures have adjourned. Bills that haven't passed will need to be re-introduced next year. Bills that have passed are now being sent to your governor to be signed into law. You may start to receive action alerts asking you to encourage your governor to sign. If the governor signs the bill, it becomes a law. Governors can also veto bills, meaning they refuse to sign the bill into law. After that happens, the legislature gathers again to vote on whether to overturn the veto. When that happens, you may receive action alerts asking you to contact your legislators again.
Here are some examples of bills that have already been signed into law this year:
Nevada Governor Steve Sisolak signed AB 181, which requires an annual health plan reporting on compliance with federal mental health parity laws

Texas Governor Greg Abbott signed HB 2822, which streamlines and automates the process in the state Medicaid system for prior authorization and approval for medications prescribed for adults with mental health conditions

Washington Governor Jay Inslee signed HB 1086, which creates a state office of behavioral health consumer advocacy, responsible for:

Coordinating activities of advocates throughout the state

Establishing a toll-free telephone number and website for access to services

Establishing a statewide reporting system

Monitoring the implementation of new policies

Reporting all complaints to legislature
Similar bills have been sent to the governors of California, Colorado, Illinois, Missouri, New York, and Rhode Island. Let's take a moment to celebrate these accomplishments as we gear up for the next round of our advocacy efforts!
To learn more about how to get involved in advocacy, please join DBSA  at our second Virtual Leadership Summit taking place from September 27 to October 1. The advocacy track of the summit will show you how to:
Use DBSA programs to change public attitudes around mental health.
 

Deploy simple techniques to engage in legislation and public policy.

 

Promote the value of peer support and amplify the peer voice.

 

Take practical steps toward effective self-advocacy.
Learn more about the summit and register here. 
See you all there!

Three Ways to Avoid Compassion Fatigue
By Beth M. Vaccaro, MA LPC
Have you ever heard the story about the frog in boiling water? As the story goes, if you put a frog into a pot of boiling water, the frog will jump right out. But if you put that same frog into a pot of cool water and slowly elevate the temperature, the frog will boil without knowing what is happening. This metaphor is often used to illustrate problems or situations that are harmful but often overlooked until it is too late. Both caregiver burnout and compassion fatigue are conditions that can slowly result in this "boil."
These days, many frogs are boiling. The last 18 months of the pandemic have been difficult for everyone. A great deal has been articulated about the ill effects of isolation, threat of illness, and lack of structure for those with mental illness. Less information and conversation are available about the ill effects on the parents, spouses, and caregivers who bear varying levels of responsibility in their loved ones' lives. The pandemic has certainly exacerbated the already challenging effects caregivers may experience, including exhaustion, feeling trapped, and feeling alone in their journey with a family member who lives with a mental health condition. The result of all this can be the slow to steady boil of compassion fatigue or caregiver burnout. 
So, what exactly are compassion fatigue and caregiver burnout? 
Compassion fatigue and caregiver burnout are related, but they are not the same. Compassion fatigue is a state of being where the caregiver feels overwhelmed by empathizing and feeling compassion for the person they care for. It comes on quite suddenly and causes overwhelm and emotional shutting down. In comparison, caregiver burnout occurs more slowly, is more pervasive, and a more severe state of being. A caregiver can experience burnout as they become overwhelmed mentally, physically, and emotionally over time. If compassion fatigue is the cliff, caregiver burnout is the cavern below. 
There can be a significant overlap of symptoms between the two. Both can present with emotional symptoms of anger, irritability, bottled-up feelings, sadness, apathy, anxiety, exhaustion, difficulty making decisions or concentrating, and depression. Behaviorally, one might isolate, have difficulty sleeping, have somatic complaints, and potentially use or abuse substances. 
However, caregiver burnout, in particular, can look like a loss of interest in things that usually bring joy, neglect of one's needs and health, loss of control over life, emotional exhaustion, and a reduced sense of meaning in life. It is more pervasive than compassion fatigue and is of serious concern for both the caregiver and the person in their charge. 
What can I do to prevent compassion fatigue and caregiver burnout? 
Step 1: Recognize. Perhaps you see yourself in one of the descriptions above? Perhaps you are even in a pot of water that feels like it is getting very hot. The great news is that recognition of a bad situation is indeed the first step. One must first have an awareness of the problem before addressing it. Fortunately, there are great self-assessments that might clue you into your compassion fatigue or caregiver burnout, such as the one found at ProQOL.org.
Step 2: Balance. Now that you have identified you may have compassion fatigue or are approaching caregiver burnout, the next step is to bring balance. So many caregivers are consumed with the tasks, worry, and care of their loved one that their life becomes dreadfully imbalanced. Ask yourself, "Am I eating, sleeping, exercising?" And who are you confiding in? Who is in your support network? Also ask, "When  was the last time I spent a moment thinking about myself?" and "What are my interests and passions?" 
Patricia Smith, founder of the Compassion Fatigue Awareness Project, said that each day we empty ourselves caring for others, we must fill up again. Fill up, empty out. That is the healthy cycle. If we as caregivers empty out ourselves through caregiving, we must fill back up each day. What fills you up? 
Step 3: Connect. Finally, maintaining connections is important. Have you considered joining a support group? Have you confided in a friend or loved one who can truly hold some emotional time and space for you to have your needs met? Can you connect with nature or a pet to bring some ease to your mind and body? Have you considered talking with a professional about your current state? These are all great options to bring more and deeper connections to your world. 
So, recognize, balance, and connect. If there are only these three steps, why is overcoming compassion fatigue and caregiver burnout so hard? Well, many of us have grown up with the idea that there is nothing more valiant than putting others' needs before our own. Valuing every other person more than we value ourselves is often a tenet of someone in the caregiver role. Our perceptions and values must shift if we are to avoid compassion fatigue and caregiver burnout. Perhaps the biggest part of this shift is to grant ourselves the permission to simply be human. And as humans, we need to tend to ourselves and not only to the other humans around us. 
After all, a bubbling pot results in a boiled frog if he does not realize the hot water he is in. 
Interested in learning more about compassion fatigue? Join us during our 2021 Leadership Summit and attend the session: Preventing Caregiver Burnout and Compassion Fatigue
——–
Beth Vaccaro is a person trying to figure it out, just like you. She is a St. Louis native, attended Webster University, and earned a Master's Degree in Counseling. She did her post-graduate training at Care and Counseling and the St. Louis Psychoanalytic Institute. Currently, she is in private practice as a therapist in Clayton. She sees adults and adolescents with a wide variety of issues and practices from a psychodynamic perspective.

I'm Living Proof: My Mental Health is Not a Curse
For Gwyneth, there isn't a time she can remember that was free of mental health disorder symptoms. Experiencing hallucinations as early as four years old, Gwyneth shares the incredible journey she has taken through treatment and hospitalizations to become the accomplished woman she is today: a mental health and disability advocate, and a leader. Gwyneth says her experiences of living with a mood disorder led to her becoming a creative, insightful, resilient, brave, empathetic, and empowered adult. Read Gwyneth's letter to her younger self.
Your Story has Power
DBSA wants to feature your story in the next episode of I'm Living Proof: A Letter to My Younger Self. While each person's wellness journey is different, your collective stories create a community. These stories can inspire hope, provide a place of comfort, encourage someone to seek resources, and let others know they are not alone. 
Resources for Parents and Caregivers
The National Federation of Families is a national family-run organization linking more than 120 chapters and state organizations focused on the issues of children and youth with emotional, behavioral, or mental health needs and substance use challenges and their families. It was conceived in Arlington, Virginia in February 1989 by a group of 18 people determined to make a difference in the way the system works.
Members of the National Federation come from all walks of life. Emotional, behavioral, or mental health needs and substance use challenges cut across all income, educational, geographical, racial, ethnic, and religious groups. They are found among all families—single and two-parent households, birth, adoptive, kinship, and foster.
The National Federation works to develop and implement policies, legislation, funding mechanisms, and service systems that utilize the strengths of families. Its emphasis on advocacy offers families a voice in the formation of national policy, services, and supports for their children with mental health needs and substance use challenges across the lifespan. Learn more
The National Family Support Technical Assistance Center (NFSTAC) is a Family Center of Excellence led by the National Federation of Families, a family-run organization, in partnership with the Partnership to End Addiction, C4 Innovations, SAFE Project, and Boston University. The Center's approach is anchored by the underlying principle that families play a vital role in supporting their children and are the experts regarding their family support needs.
​The National Family Support Technical Assistance Center (NFSTAC) serves families whose children—of any age—experience mental health and substance use challenges across the lifespan and the workforce, organizations, and communities that support them by providing resources, technical assistance, and training.
This includes, but is not limited to:
Mental Health and Substance Use Information
Training for Families and the Family Support Workforce including Family Peer Specialists, providers, clinicians, and educators
Mental Health and Substance Use Lifespan Resources
Connection to Family Support Services
Technical Assistance for Organizations
Mood Crew Back To School Resource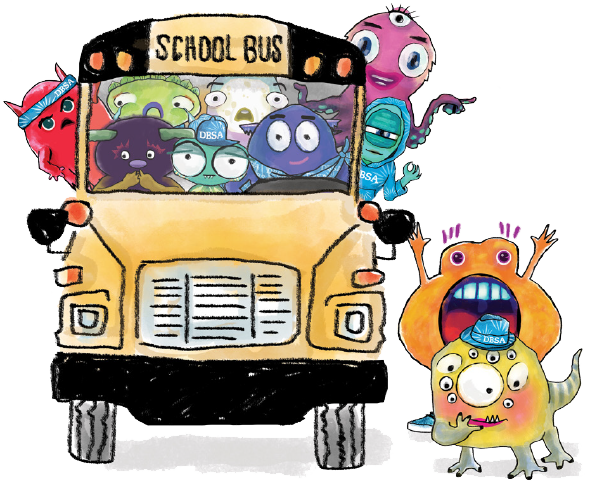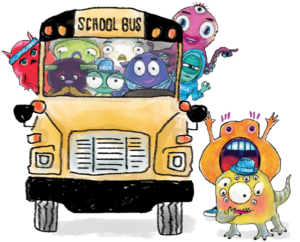 Head back to school with The Mood Crew! Help your child build skills that lead to emotional, social, and academic success with resources and activities from The Mood Crew. Whether it's making friends, studying alongside new classmates, or tackling challenging subjects, The Mood Crew can help your child voice their concerns and feelings so they can confidently tackle the new school year.
YAC: The Science of Depression Social Media Kit
Dealing with depression is different for every peer and understanding what is happening in the brain may help paint a clearer picture. The DBSA Young Adult Council has developed a toolkit that explores the science behind depression. Download and share the graphics provided by  YAC. Be sure to tag @DBSAllaince in your post and let us know how this information has helped you. 
Wellness Tips From The Wellness Wheel
Environmental 
Consider clutter in your home or office. Do you have your space organized in a way that will set you up to feel calm and productive? Find new ideas on how to organize in this article from Better Homes & Gardens. 
Intellectual
Is there a subject you would like to learn more about? A language you would like to learn? Explore free online learning options that can support your intellectual wellness.
Occupational
Find ways to take breaks throughout the workday. A walk around the block or a quick chat with a coworker can go a long way to support your mental health at work and can even boost productivity. Read more here. 
In addition to these wellness tips, we're excited to offer two special wellness sessions during our Leadership Summit!
Financial Wellness: Finances can be challenging. When symptoms of depression or bipolar interfere with money management it can feel even more overwhelming. In this session, we will dive into the financial wellness section of the DBSA Wellness Wheel and learn practical advice for managing money.
Physical Wellness: Our physical and mental health go hand in hand. Symptoms of a mood disorder can impact how we feel physically, which makes it hard to take care of our physical wellness. Physical Wellness is a part of the DBSA Wellness Wheel. Learn what steps we can take for our physical health to help improve our overall wellbeing.
Learn more about the Leadership Summit and register today!
Continue your path to wellness with the DBSA Wellness Toolbox. Explore each aspect of your wellness by creating your own Wellness Wheel and keep track of your mood and wellbeing with the Wellness Tracker.

Explore the Wellness Toolbox