Special thank you to the American Legion Child Welfare Foundation
"The American Legion Child Welfare Foundation is honored to have awarded a 2020 grant to aid in funding the Depression and Bipolar Support Alliance's (DBSA) Mood Crew™ project. Many of our children in today's world are struggling with their emotions and the Mood Crew project is a wonderful tool to help build a foundation of emotional well-being within our children." – The American Legion Child Welfare Foundation
We offer special thanks to the American Legion Child Welfare Foundation for their generous grant supporting one of our newest programs, the DBSA Mood Crew. The DBSA Mood Crew is a program made up of ten emotion-based characters created to support children's mental health and help parents, caregivers, educators, and clinicians start conversations about emotions with young children. As they explore the interactive DBSA Mood Crew activities, children will begin to build a basic emotional vocabulary that can support lifelong mental health.
In the wake of COVID-19, individuals of all ages are experiencing increased or new mental health symptoms and the need for mental wellness tools for children is more apparent than ever. As we head into a new year, our continued relationship with the American Legion Child Welfare Foundation allows us to increase awareness of the DBSA Mood Crew and share this tool with parents, caregivers, educators, and clinicians all over the country. This important effort helps DBSA provide a continuum of care and support that meets the needs of our community throughout their lifespan.
Thank you, American Legion Child Welfare Foundation, for your commitment to improving the mental health of children in America!

Amplify your voice around the mental health effects of the COVID-19 pandemic
One of the goals of DBSA Advocacy is to inform DBSA community members about opportunities to collaborate with researchers. Peer voices need to be heard, in a scientific and systematic way. To date, there has been insufficient research focused on the needs of people with mental health conditions during the challenges of the pandemic.
The University of Wisconsin is conducting an anonymous survey that focuses on the mental health effects of the COVID-19 pandemic. They are seeking individuals with pre-existing mental health conditions to complete the survey. This study is called "All about MHE." MHE is an acronym for Mental Health Effects (of COVID-19).
Other surveys have indicated that many adults have experienced elevated levels of depression, anxiety, and stress related to COVID-19 and the changes to our lives surrounding the pandemic.
But, what is the psychological and social impact of the COVID-19 pandemic on people already living with a mental health condition? This online survey focuses specifically on these topics. Results will be tallied in aggregate and will not be tied directly to any individual respondents.
Your Voice Can Make a Difference
WHO: Anyone with the lived experience of a mental health condition
WHAT: An anonymous online survey to find out how the COVID-19 pandemic has affected you personally
WHY: To answer: What are the Mental Health Effects of the pandemic on people with pre-existing Mental Health Conditions?
WHERE: Use this link to participate.
Please support this work by forwarding this message to colleagues, family, and friends who are passionate about this cause to assist us in this grassroots effort to make our voices heard. If you have any questions about the survey, please email pathsresearch@psych.wisc.edu.
Sign up below to continue to receive communications about issues that support access to quality mental health care.
Life Unlimited peer features
DBSA is grateful to the peers who shared their empowering stories. Read how their lives have been impacted by a mood disorder but not limited by it. If you want to share your story, please submit it here.
Nikyra McCann
Having a mental illness has definitely been a journey. I maintain wellness by staying on track with school and by surrounding myself with my family and positive people who support and love me. I have also found support through care centers.
Denise Kashdan
My experience with depression has taught me that I can reach out for help when I need it and to surround myself with supportive people.
Katherine Cooper
Having bipolar disorder does not make me less equipped to serve others; rather, it grants me a unique empathy toward people who have been given every reason to quit. Using a combination of medication management, therapy, good sleep hygiene, mindfulness, exercise, nutrition, and a strong support network, I will thrive in grad school.
 Kristin McNally
I have a strong history of trauma that started at age 9 and continued until I was 19. I knew I was different from an early age. At 19, I had people in my life who helped me seek therapy.
Supporting Youth Mental Health
What we accomplished in 2020
Last year DBSA was thrilled to begin our Supporting Youth Mental Health initiative to better understand and meet the needs of children, teens, young adults, and caregivers who are affected by mood disorders. In 2020, the Supporting Youth Mental Health initiative thrived despite the pandemic in large part because of the incredible support of our community. 
Our Young Adult Council (YAC) showed resolve by creating 11 new resources including podcasts, blog posts, and social media campaigns, sharing their own experiences and supporting others. We successfully held our first Leadership Summit. And our volunteers, especially the moderators of our Balanced Mind Parent Network, demonstrated their commitment by continuing to provide peer support to help families navigate mood disorders, many for the first time.  
Last year at this time we asked our community to take part in a survey to begin a conversation about how DBSA might better support the mental health of our young people. Your answers inspired the creation of the DBSA Mood Crew, assisting children with their emotions. 
Thanks to your engagement, our community grew as we added 5 new Young Adult Council Members and over 200 new members in our Balanced Mind Parent Network. 
What's ahead in 2021
In 2021 we will continue our aim to better support the mental health of children, teens, young adults, and their parents and caregivers. You can expect some exciting new tools and resources, as well as learning experiences in the year ahead:
The DBSA Mood Crew will release new resources each month to support children and their parents, clinicians, and educators.  

DBSA will engage with teenagers in our community to understand and supply more resources to this age range.  

The DBSA Young Adult Council will continue to provide peer inspiration and resources specifically made for young adults.  

DBSA will relaunch our I'm Living Proof series to take the form of a blog and podcast, featuring the experiences of young adults living with depression and bipolar.

Parents and caregivers will continue to get support when raising a child that lives with a mood disorder diagnosis through our Balanced Mind Parent Network.  
Mood Crew monthly: Calm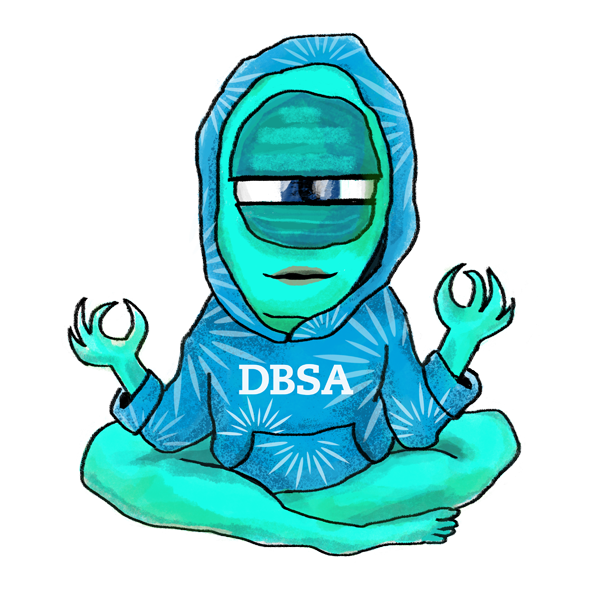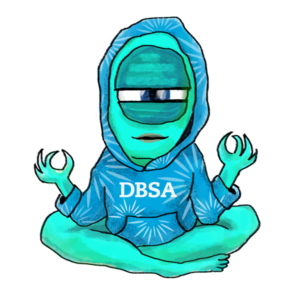 The DBSA Mood Crew is excited to kick off the new year with resources to help us feel relaxed and peaceful. Calm created three short meditation videos: deep belly breathing, progressive muscle relaxation, and a guided meditation that walks us through the woods. We invite children and their caregivers to join Calm this month. In fact, Calm invites us all—no matter what your age is—to join her.
Young Adult Council: Our favorite wellness tools
There are many options for treatment of depression and bipolar disorder. People with a mood disorder diagnosis typically benefit from a combination of counseling (talk therapy), support from others, and medication. Small items can help supplement these main pillars of treatment. 
Two members of DBSA's Young Adult Council put together a list of their favorite tools for wellness. The items can make useful holiday, birthday, or "just because" gifts for loved ones. They can also provide a way to treat yourself while focusing on living in wellness. We have included items from a variety of price points, because finances should never be a barrier to wellness. We've also included items to which you can add a personal, homemade touch. 
Houseplants
Olivia: Houseplants can serve as an excellent reminder of the importance of simple acts of self-care. Just like us, plants need sunlight, food, water, and a little bit of love to thrive. Last year, one of my college roommates gave me a small plant as a holiday gift. I'll admit that it was a succulent, which needs far less care than many other houseplants. But winter is when my depression symptoms are the most intense, so even a weekly reminder to water my plant made a crucial difference in improving my mental health. 
Gratitude Book
Olivia: During a time when I was experiencing strong symptoms of depression, my sister surprised me with a small book. Inside it, she wrote "50 reasons why you're so awesome." I was able to take the book with me when I received in-patient treatment. It was incredibly comforting to be able to read something a loved one wrote while I was in an intimidating new environment. Four years later, I still have the book and I re-read it when I'm feeling especially down. 
Since then, I have written several similar books for my loved ones. There are books you can buy with pre-written prompts, but you can also get creative; I have seen people write their own reasons on the back of a deck of cards, inside a small notebook, or even on index cards held together with a binder ring. Regardless of the format, they make wonderful, thoughtful gifts. In addition to bringing a smile to the recipient's face, I also benefit; practicing gratitude improves my own mental health. 
Meal Delivery Gift Cards
Nak: During a depressive episode, it can be hard to find the motivation to cook for yourself. A gift card for a food delivery service can make a world of difference. A few months ago, I hit a rough patch and struggled to take care of myself. A friend sent me a gift card for food delivery, and I was able to order myself enough food to last a few days.
Weighted Blanket
Olivia: A few years ago, my mom asked me if I would like a weighted blanket for Christmas after reading that they can help calm people experiencing anxiety. I thought that sounded a little far-fetched, so I brushed the suggestion off. She ended up getting me one anyway, so I tested it out to show her that I appreciated her thinking of me.
The first time I used the blanket, I was shocked by how soothing it was. The gentle, even pressure helps me fall asleep. It also helps me calm down when I feel anxious. I also find it easier to focus on controlling my breathing when I'm under my blanket.
A Distraction
Nak: When difficult feelings surface, it can be helpful to have something on hand that can serve as a distraction. This can take many forms, including puzzles, crosswords, books, or kinetic sand. These items can help someone shift their focus away from destructive thoughts. I personally like to play Bananagrams or doodle in my journal to distract myself.
Mini Trampoline
Olivia: We've all heard about the positive impact physical activity can have on mental health, but sometimes it's challenging to put that knowledge into practice. When I'm experiencing the symptoms of depression, I would much rather lay in bed and watch TV than go to the gym. 
I found a nice middle ground while babysitting last year: a mini trampoline. It may sound silly, but for me, that is part of the appeal. When all I want to do is sleep, rolling out of bed and onto my trampoline is an easier task than getting ready and leaving the house. If I'm feeling down, I can put on a fun television show, pull out my trampoline, and bounce a little. Soon enough, I'm feeling lighter, jumping higher, and working up a sweat. Another benefit is the size; the trampoline I have is small enough to tuck under my bed when I'm not using it. 

New Year, New Wheel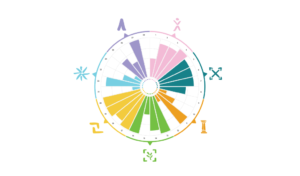 The beginning of the new year for many represents a time to create or refocus on goals and hope for a better year ahead. Whether you create resolutions or just want to approach the new year with more mindfulness, DBSA has tools that can help you on your journey. The new year is an excellent time to work with the DBSA Wellness Wheel system.
If you are new to the DBSA Wellness Wheel, welcome! The Wellness Wheel is about assessing seven key areas that can be helpful to measure how we feel each day. For individuals who live with depression and bipolar, sometimes it can be hard to feel well when symptoms seem to be interfering with everything. The DBSA Wellness Wheel reframes and broadens how we imagine feeling well, focusing on our strengths. Reflecting on your physical, financial, occupational, intellectual, environmental, social, and spiritual wellness will give you a new perspective on how to envision your overall wellness journey.  
If you have already completed a Wellness Wheel, the new year is a wonderful time to complete a new one! By taking new measurements of each wellness area, you may find areas to improve on or see the growth you have experienced since your last time around.
You can download the DBSA Wellness Wheel workbook here.  
When you are on the site, be sure to check out the other wellness wheel resources to help support your journey:
Goal Planner and Tracker
After you complete your new wheel, you may be motivated to create some goals related to wellness. Download the Wellness Wheel Goal Planner to help you envision new goals. The Wellness Wheel Goal Tracker will help you keep track of your new goals each month! 
Journal Prompt workbook
Our Journal Prompt workbook helps you think through each wellness area in greater depth.
Wellness Wheel Podcasts
For those who would rather listen to hear more about Wellness Wheel, there is a podcast episode for each area where we interview experts on each subject. You can find DBSA's podcasts here. 

Wellness Tips from the DBSA Wellness Wheel
Sleep and activity support physical wellness
Sick of starting a diet in the new year? Overwhelmed by dieting commercials? No worries! There are other great ways we can attend to our physical wellness. Instead, consider how you can improve your sleep habits and add some easy physical activity to support your physical wellness.
Organization can boost your occupational wellness
A new year in the workplace can be challenging for many, whether it is finding focus after time off or gaining momentum on new projects. Give your occupational wellness some attention by reorganizing for the new year. Whether it is your files, attending to your home workspace, or managing your Google Drive, starting the year with a refresh can help support your occupational wellness! 
Take time to connect
The winter months can feel especially lonely at times. By checking in on your social wellness, you may realize there are friends with whom you would like to catch up. Can you plan a zoom date or a socially distanced walk to catch up?  

BP Magazine: Digital Detox: 5 Reasons to Reconsider Your Relationship with Your Devices
With bipolar disorder, we're more likely to become overdependent on our digital devices. Here's how personal tech can affect our moods—plus tips for self-protection.