DBSA holds its Virtual Leadership Summit

On October 2 – 3, 2020, DBSA's Leadership Summit welcomed over 100 volunteer leaders from chapters across the country to receive training, share best practices, and be recognized for the work they do in their communities.
The virtual conference kicked off with 35th-anniversary festivities including an interview with DBSA Co-Founder Rose Kurland, who shared her perspective throughout the summit.
Internationally renowned author, speaker, and leadership coach, Jo Saxton, crafted a customized message for DBSA about Leveling Up Your Leadership during this extraordinary year around four primary questions:
What does self-compassion look like for you?

What does self-care look like for you?

What skills do you need to sharpen during this (COVID) time?

How are you experiencing your "village of support"?
She encouraged attendees to consider the questions, concluding that if we, as a community, give each other permission to check on these questions, it will better enable us to get through this time together.
The DBSA premiere of its new short film, Psychiatrist as Patient: Caring for the Caregiver has been well received by the mental health community. Summit attendees had the opportunity to view the premiere of the film, which centers around Board member John Budin. He spent his life as a psychiatrist who also lived with bipolar disorder, but did not reveal his own diagnosis until after he retired. During the discussion that followed the film, many attendees took the opportunity to ask Dr. Budin questions or gave comments on their appreciation of his courage to share his story.
DBSA Chair Kent Dauten started the second day, discussing why he chose to serve as DBSA's Board Chair and the vision for DBSA as it moves forward. Day two of the Leadership Summit attendees centered on customized session tracks: Support Group Facilitator Training, Advocacy, Supporting Group Mental Health, and Presidents/ Executive Directors. 
The conference closed with Co-Founder Rose Kurland and DBSA pioneers Marylou Selo and John Massolio. Closing celebrations included a 35th DBSA birthday video featuring chapter leaders and staff, and a video featuring music from Emily Macguire, an Australian artist living with bipolar. 
DBSA wants to again share our profound gratitude to all the sponsors who helped make this important event possible. From all of us at DBSA, thank you! 

Bonus: If you want to hear more about DBSA's beginnings, listen to a newly released podcast with DBSA Co-Founder, Rose Kurland. 
Depression Awareness Month & Creating A Better World
October is Depression Awareness Month, and DBSA marked the occasion with our 35th Anniversary commemoration, Chapter Leadership Summit, and Advocacy Day. This month, we advanced the fight against stigma with education and action. We came together to train, advocate, and learn how to make a positive difference in their communities.
We hope you will invest in our mission during this important month as we strive to create a better world.
A message from Michael
Anya Vykopal lived with both a mood disorder and substance use disorder. Sadly in June, at only 36, she passed away.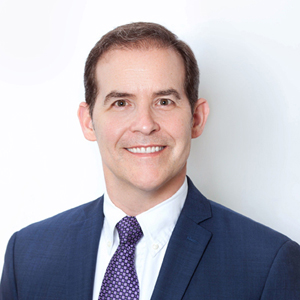 Anya's family and friends contributed generously to DBSA in her memory. Recognizing that those living with this type of dual diagnosis have unique needs, the funds raised will be used to launch a new DBSA support group, specifically for individuals living with this.
We welcome our DBSA community to join us to learn more about living with both a mood and substance use disorder. We are hosting a Facebook Live event on Thursday, October 29th at 4 p.m. ET / 3 p.m. CT, where you will hear from Dr. Greg Simon, psychiatrist and mental health researcher at Kaiser Permanente, and Kimberly Allen, senior consultant at via Positiva, and have the opportunity to ask questions and offer your own perspective.
The new weekly support group for individuals living with this type of dual diagnosis begins Tuesday, November 10th at 7:30 p.m. ET / 6:30 p.m. CT. For those of you interested in participating, registration begins on November 3rd. 
On behalf of Anya's memory and her family, we look forward to your involvement and the chance to offer support and hope to the DBSA community.
Be well.
Michael Pollock, CEO, DBSA
We are encouraging members of our community to submit questions for the Facebook Live event.
Submit your dual diagnosis questions 

Leadership Summit: Advocacy videos now available
"The Advocacy Track was fantastic! I didn't know what to expect; I had no idea of the depth of insight that would take place, the kind of support that the DBSA national office has to offer, and the pervasive position that we as an organization are creating a better world." – Debra from North Carolina
If you were not able to attend the advocacy track at the DBSA 35th Anniversary Leadership Summit, the recordings are available so you can still take advantage of these resources.
DBSA's goal: To ensure our collective voices are heard to make a difference
DBSA supports giving peers a voice in both policy and media-related advocacy at national, state, and local levels. The DBSA team ensures that the needs and concerns of peers are at the heart of public policy decision making when determining best practices for mental health service delivery and treatment decisions. 
DBSA is celebrating 35 years because of our advocates, volunteers, collaborators, and partners who support the DBSA Advocacy in Action program. This national movement to end discrimination and improve access to quality mental health care works because of people like you!
On October 3rd, as part of the Leadership Summit in celebration of our 35th Anniversary, we hosted a virtual Advocacy Track with expert panel discussions, presentations about resources and tools, and breakout discussion groups about how we can position peers in the center of decision making and as the drivers of systemic change in our own communities.
Watch the Leadership Summit Advocacy Track 

Supporting Youth Mental Health: How we envisioned wellness during the 2020 Leadership Summit
DBSA's 2020 Leadership Summit provided our community with an engaging way to connect with our network of chapter leaders, advocates, and youth supporters. The Supporting Youth Mental Health track had a session called "Envisioning Wellness" where we heard from a panel of young adults about what wellness looks like to them beyond symptom reduction. The powerful conversation had between three young adults and two moderators discussed how they first understood their mental health symptoms and the road they took to envision wellness beyond merely symptom reduction in their lives. 
When did mental health become salient for you?
The conversation began by asking the panelists when they first became aware of their mental health symptoms. The common theme on the panel pointed to a moment of crisis that brought awareness of their mental health symptoms to the forefront. However, several panelists acknowledged that the crisis was a breaking point for long unaddressed symptoms. 
How did stigma factor in?
The panel all acknowledged that they grapple with stigma associated with living with their mental health diagnoses. Stigma, still pervasive, touches all of the panelists' lives in some way or another. That physical health and mental health are still not treated with parity impacts the panelists' work life, education, and relationships. 
What gives you hope about the future of mental health support?
While many challenges were discussed, the panelists still find hope for the future. When asked what they were excited about in the future of mental health support, there was no shortage of responses. New technology and advancing treatment options are promising new ways for people to connect and receive healthcare. The fact that mental health receives more news coverage is a positive step. Finally, and perhaps most importantly, the fact that we are able to have conversations where we can openly and honestly talk about mental health saves lives. 
The DBSA community has so many peers who are openly sharing their experiences to find commonality and community. Listening to the young people among our community will allow for even more intergenerational dialogues as to how we can best support one another and in particular, support youth mental health. 

The value of shared decision making and peer support
Earlier this month, DBSA participated in a live interactive discussion that explored how peers can better work with their clinicians to identify treatment options centered around their preferred outcomes. Referred to as "shared decision making," this collaborative process between the peer and their health care team has been proven to achieve better peer-centric results.
The 60-minute, interactive program called "The Peer Perspective of Challenges, Purpose, and Hope with Continuing Depression" included program panelist Maria Margaglione, DBSA Programs Director, who explained DBSA wellness resources that can assist peers in preparing for visits with their clinicians. Two DBSA peer advocates also participated by sharing their own perspectives.
Joining DBSA were panelists Dr. Larry Culpepper, Professor of Family Medicine at Boston University School of Medicine and Dr. Michael Thase, Professor of Psychiatry at the Perelman School of Medicine, University of Pennsylvania.
In addition to discussing how to optimize shared decision making, the panelists discussed what to do when symptoms persist despite following treatment recommendations, and how to weigh treatment risks and benefits with your health care team.
Peers were able to submit questions in advance or live during the program and were answered by the panelists. We invite you to view the program at this link.

Life Unlimited: Katherine Cooper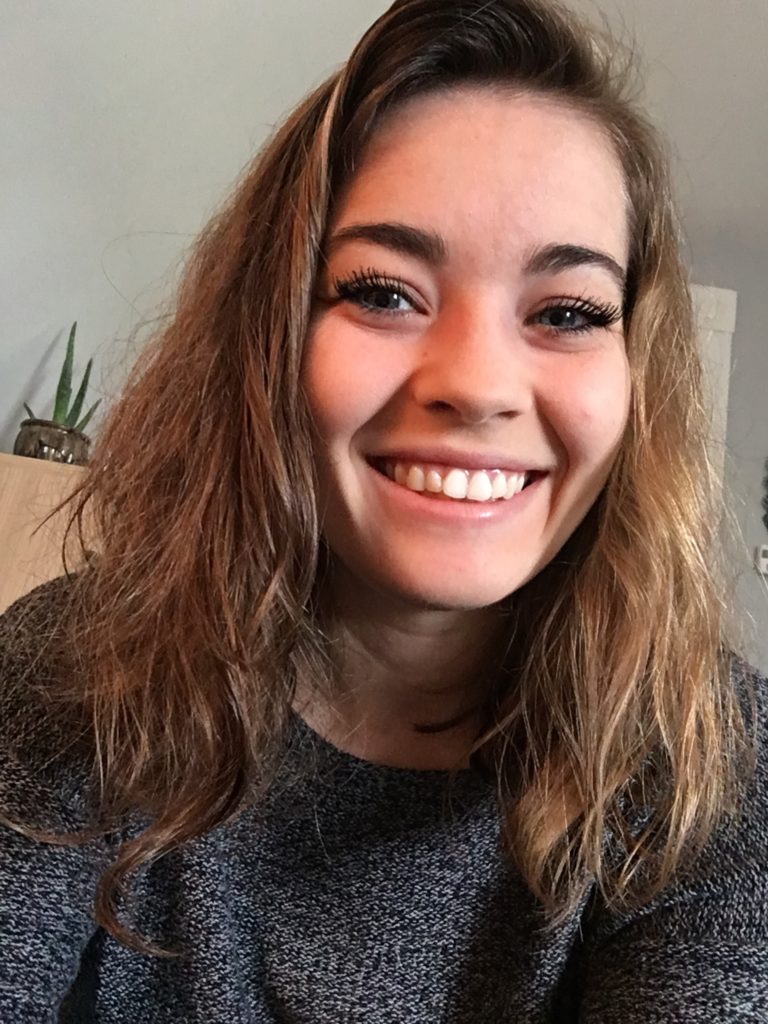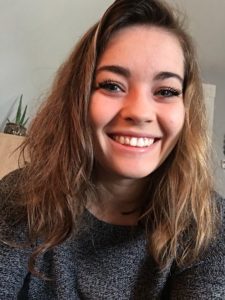 I was an overachiever in high school, so I always thought that college would be the place where I would flourish and realize my true potential. Instead, I didn't even recognize myself in the mirror anymore by the time I reached my senior year. 
At 20 years old, it felt like every waking moment was a struggle to keep my head above water. On the first day of classes in the spring of 2015, I dropped out of school without a second thought. 
I was desperate to snap myself out of the nightmare I was living. I visited two different therapists in search of answers. Both of them pointed to my obvious depression; however, I always suspected there was more to the story. Why did I fall asleep for 8 months straight, only to awaken to unexplained motivation and energy out the blue?
Luckily, one of my happier waves guided me back to the university, and I managed to graduate with a Bachelor's degree that very same winter. Thanks to supportive faculty and staff, I discovered a passion for psychology and counseling during my final semester. 
In the subsequent years, I dreamed of pursuing a career in the mental health field, but I was repeatedly thrown for a loop by my own curveballs. I fell into alcohol abuse, struggled with body dysmorphia, went through a major break-up, and moved across the country. What kind of counselor could I be, I wondered, if I couldn't even manage my own stability?
Finding the right therapist: MJ's story
Finding the right therapist is no easy task. When you are not feeling your best, this can often feel insurmountable. You are not alone. This new series from the Young Adult Council will share the experiences of other DBSA community members who have been there, too.
I have worked for years meeting therapists, experimenting with their approach, and working styles to find one that fit what I needed for my treatment. There are so many factors at play here: are they direct or passive in their communication, does the physical space make me feel safe to share, will my therapist be able to empathize with what I'm expressing? I'm a cisgender, white, queer woman: Do they have any lived or professional experience with the LGBTQ+ community or femme identities?
I started going to therapy when I was 6 and my father was diagnosed with late-stage Leukemia. The therapist put me in an enormous and very squishy chair, leaned in, and said in a soft voice, "So I hear your dad is dying of cancer. How do you feel about that?" I didn't even know he had cancer yet, I just knew he was sick. Needless to say, she was not a good fit. My dad ended up healing and is still alive today, but that first experience with therapy left me shaken and the idea of therapists soured for most of my childhood.
Years later, we moved from Iowa to Seattle. After a traumatic experience when I was 14, I started seeing another therapist, who I believe was the best match I've had to date. She met me where I was in the healing process, validated and helped me work through my emotions and reactions, and then helped me develop healthy coping mechanisms and relationship skills. She was there was I started to explore my queer sexuality and gender performance, first romantic relationships, mental health conditions, and she supported me every step of the way. She'd had years of experience working with queer youth as well as youth with PTSD and other mental health conditions, and I felt like I was both safe and free to learn and grow with her.
From esperanza: Breaking the cycle of emotional eating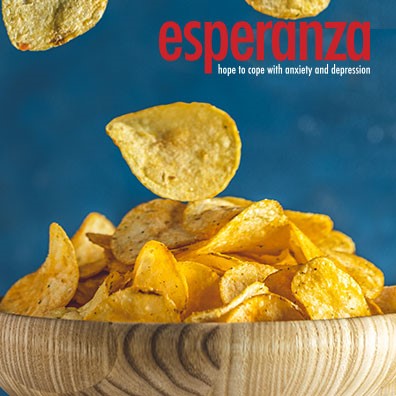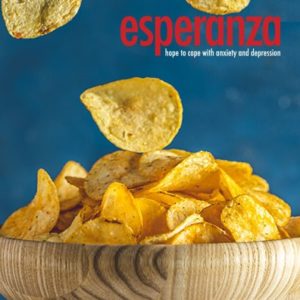 Turning to food to mask, bury, or "fix" our feelings is a common impulse that can evolve into an unhealthy habit. Learn strategies to break free from finding refuge in comfort foods.
Social wellness tips
It's ok to feel sad
COVID-19 has upended many people's social lives. This can cause real feelings of grief. Instead of trying to ignore the loss you may be experiencing, allow yourself to grieve. It is okay to feel sad because of all the changes.
Connect with other peers online
It can be hard to connect to people socially, especially if you are feeling symptoms of depression and bipolar. That is why our community loves DBSA Support Groups, whether online or in-person. When you can connect with folks who understand what you are going through, it can be a bit easier to show up socially.
Be intentional
We may not show up for our social lives if we feel too busy. However, the importance of our social connections cannot be understated for our overall health and wellness. Is there a way you can set up a standing appointment with a friend to connect? Whether it is a phone call or a zoom hang each week, being intentional about keeping up with your social connections can be a rewarding way to support your wellness.
Social Wellness Podcast
In this DBSA Wellness Wheel podcast, DBSA staff Maria Margaglione, Programs Director, and Hannah Zeller, Programs Manager discuss Social Wellness and their journey towards wellness. In this episode, Maria and Hannah interview expert Beth Vaccaro, LPC, and discuss the challenges individuals who live with depression and bipolar might face in terms of their social wellness. Beth, Maria, and Hannah also discuss grief associated with changing plans due to COVID-19. Allowing ourselves to grieve social loss, and have conversations with loved ones about loss, gives us a chance to connect and create plans that support our wellness.