The New Year can mean different things to each of us. Like many, I appreciate treating the start of a new year as a way of taking stock in where my life is, and what I'd like to accomplish in the year ahead. Organizations go through similar experiences, and DBSA is no exception.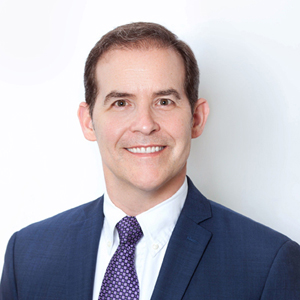 The staff and board are off to a great start and I'm happy to share what we are working on as a way to continue to advance our mission and achieve our four over-arching goals:
Expand services to those living with a mood disorder
Reach influencers who can improve the landscape for people diagnosed with depression or bipolar disorder
Enhance our visibility
Reduce stigma
As 2018 came to a close, DBSA hosted a patient-focused drug development meeting where a host of individuals from varied backgrounds shared their experience living with depression and their hopes and desires for better treatment and more fulfilling lives. DBSA's Well Beyond Blue survey results, conducted in partnership with the Milken Institute, were shared during the meeting with representatives from the Food & Drug Administration and the pharmaceutical and device manufacturing industry to reinforce what so many of you are seeking in terms of better health and wellness. Our campaign to transform the definition of wellness continues in 2019 with plans to engage more people with lived experience to help DBSA interpret the survey results and inform the scientific community on what more we'd like to see accomplished to ultimately empower others to improve their lives.
Over the holiday season, DBSA launched a new video in New York City's Times Square to bring awareness to the number of citizens living with a mood disorder and to elevate our organization's name. Our ad, which will be seen by approximately 1,000,000 individuals per day, started running on 12/28/18 and will run through 3/31/19. The ad is quite large—56 feet x 29 feet!
I'm also excited to announce the upcoming launch of DBSA's new website in March 2019, which was designed pro bono by Fuzzy Math, a digital communications company in Chicago. The new website will be contemporary, visually appealing, and mobile-friendly.
Also, in March, the DBSA board strategic planning committee will meet to set the course for the organization going forward. Part of our focus will be to understand what factors will influence mental health in our country in the future. I previously invited readers to offer their input on the issues and solutions you believe will drive mental health in the future. Thanks to those of you who offered feedback. It's not too late for those of you who would like to offer your perspective. Submit your comments by emailing Response@DBSAlliance.org no later than January 31, 2019.
On behalf of the entire DBSA team, here's wishing you a healthy and happy 2019.
Take Action: Access to Medicare-Covered Medications is in Jeopardy
The United States federal agency that regulates Medicare has recommended changes to rules that govern Medicare Part D plans that could create delays and barriers to refilling existing prescriptions that treat mood disorders. If accepted, these rule changes would allow Part D plans to require prior approval from the plan before an existing prescription can be renewed. Plans would also be allowed to require individuals try a different medication and fail on that medication first, before reimbursement of their original prescription is authorized. Further, the proposed rule would allow plans to deny coverage for innovations to existing medications, such as not covering a long acting injectable medication or drugs that have been modified to reduce adverse side effects.
These policies are dangerous and could lead to people experiencing an onset of serious symptoms with devastating results:
Increased financial burden due to unanticipated medical costs,
Deterioration of overall health, and
Diminished quality of life
In the most serious of circumstance these polices could lead to death by suicide when a successful treatment plan has been altered through delayed access to medication.
YOUR VOICE IS IMPORTANT to prevent these proposed changes taking affect.
Follow this link to submit an editable, DBSA written comment to the Center for Medicare and Medicaid Services asking them to reconsider this ill-guided policy and to continue to support recovery for people living with mood disorders. It's important that you act today. Please forward to colleagues, family, and friends to assist us in this grassroots effort to make our voice heard.
Life Unlimited: Carrie Cantwell
I wasn't diagnosed with bipolar disorder until my first depressive episode, which was triggered by my dad's suicide. My dad had bipolar disorder too. Because of his illness, he was emotionally distant. Growing up, I was outgoing, productive and passionate. Sure, I engaged in some risky behaviors in college—like sexual promiscuity—but I just chalked that up to college. Then my first depressive episode knocked me down. It felt like I'd been dropped into a vat of cold molasses, and I was coated with a slimy film that covered my body and mind. I cried non-stop and I lost my appetite. I was unable to drive. All the things I knew how to do—even simple things like brushing my teeth—became foreign and difficult. I stayed with my mom (a psychotherapist) during my episode, and she took care of me—then aged twenty-eight—like I was her little girl again.
When I was given a diagnosis of Bipolar II, it seemed like a death sentence. I had the same illness that killed my dad. I started seeing a therapist and a psychiatrist. I tried antidepressants, antipsychotics, mood stabilizers and anticonvulsants. I struggled with side effects. Weight gain, check. Weight loss, check. Sleeping too much, check. Feeling worse, check. Luckily, I found a cocktail of meds that works for me.
After a nasty argument with my husband, I took a bunch of pills and washed them down with red wine. Even though I knew how it felt to lose someone to suicide, there I was attempting to end my own life. I ended up in the emergency room, then to an inpatient mental hospital. Once I recovered, I promised myself I'd never go back.
It's ironic that it took my dad's death for me to understand this illness. By accepting my bipolar diagnosis, I'm able to make sense of my dad's distance. He didn't isolate himself from me and my mom because he didn't love us, it was because he was mentally ill. And I see now that sleeping with dozens of strangers and attempting suicide were symptoms of my mental illness. My diagnosis taught me to forgive both my dad, and myself.
Someone once asked me whether I would get rid of my bipolar disorder if I could. My answer was (and still is) no. In spite of my illness, I've built a successful 13-year career in the film industry. I've also published articles about my struggle in several media outlets, and I have a blog in which I share my stories about living with bipolar disorder. I'm currently writing a book about my experiences called Daddy Issues: A Memoir. I have a strong support network of health care professionals, friends and family who support me in everything I do. I've made it through several major manic and depressive episodes, and I do my best to set healthy limits and avoid triggers. I'm living proof that a bipolar diagnosis is not a death sentence.
Ask the Doc
A family member was diagnosed with bipolar I disorder and with treatment has done extremely well. Just recently he has had serious problems at his job, with his wife and children, and he seems to lack self-awareness. A new doctor diagnosed him with a personality disorder. What's the difference between a mood disorder and a personality disorder? How could there be two such very different diagnoses?
bp Magazine: The Truth about the Link between Bipolar Mania and Creativity
Recent research is yielding insights into the links between bipolar disorder and creativity—and not just artistic accomplishment, but also innovative thinking and entrepreneurship.
Wellness Tips from Peers
Nobody can read your mind
Relationships
Everyone reacts differently to the same set of happenings. If you need something from someone (like a hug) tell them because they cannot read your mind. And, quite often, they need the same thing from you.
Write it out
Anxiety
One of the most helpful things to do when I am stressed and overwhelmed is to write. Being creative in any manner is helpful though. For me I write stories about myself but as a character because I can write how I feel and understand better as I write from a different perspective.
I think therefore I am
Depression
Remember that you are sad, NOT weak, and there's all the difference. Fighting yourself from yourself can seem impossible especially in the darkest of the storm, but simply just showing up for the fight that day is the most critical struggle in not losing. You don't have to beat the storm that day, but you also didn't lose. And that's the significance of yourself.
Visit the FacingUs.org to get more tips, create your own tips, track your wellness, and connect with peers. Joining the Facing Us Clubhouse is easy and free.