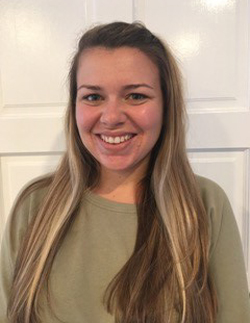 Last April, I found myself in the office of a new therapist for the third time due to a homophobic comment made by my previous therapist. Mental illness had become my norm. I started having difficulties at seven years old. I feared leaving my house, going to school, interacting with people and had an overwhelming feeling that I was going to get in trouble for doing something wrong. Throughout the remainder of my childhood and college years, I was able to manage my symptoms with the help of family, friends, teachers, coaches and school psychologists.
Even though I had grown used to a life with mental illness, I knew things were different this past April. For a week at a time, I talked fast, slept less, took risks uncharacteristically and had difficulty focusing on one task at a time. Then, my mood would shift. The following two to three weeks would be filled with isolation, extended periods of sleep, crying and hopelessness. And then my mood would shift back again. Something was really wrong. I knew that I needed to find a new therapist immediately.
After describing my symptoms at the time, the therapist started to ask me in-depth follow-up questions. At the end of the questions, they stated my symptoms indicated I had bipolar disorder. My body got tense and my heart started pounding. I was scared of the possible effects a bipolar disorder diagnosis would have on my relationships with loved ones and my future. And fearful of how I would deal with the stigma. It took about a week of processing for me to accept my diagnosis and to feel relieved. Anxiety, depression and obsessive-compulsive disorder—my previous diagnoses—were never correct. Bipolar disorder accurately addressed the entirety of my symptoms.
After almost two decades, I started to work towards a life of recovery with the correct diagnosis. For the greater part of the last year, I have made the intentional decision to focus on my physical and mental health. I see a therapist, acupuncturist, nutritionist and psychiatrist regularly. I do my best to sleep 8-9 hours a night, eat foods that meet my nutritional needs, exercise 4-5 times a week and maintain healthy relationships with my friends and family members. There are times when I find myself overwhelmed with managing bipolar disorder. I get frustrated that I am doing everything "correctly" and my symptoms continue to persist. I rely on friends, family members and myself to remind me that I am strong enough to deal with the rollercoaster of emotions associated with bipolar disorder.
I am 27 years old. I am in my final year of graduate school—earning my master's degree in education. I work part-time at an elementary school as an instructional aide. I am a daughter, sister and soon-to-be aunt. I identify as a lesbian. I was diagnosed with bipolar disorder in April of 2018. And I am remaining hopeful as I continue on my road to recovery.