Times of grief, conflict, and uncertainty only strengthen DBSA's resolve to bring you and your family the resources you need to stay healthy. Count on us every month for new podcasts, stories and insights that support your long-term recovery.
Pride, progress, and continued challenges for LGBTQ mental health
This week, the U.S. Supreme Court affirmed the civil rights of gay and transgender individuals in the workplace – a major win that's been a long time coming. Yet when we consider the health disparities that LGBTQ individuals continue to face, we know the fight for equality must move forward on multiple fronts.
During Pride Month 2020, DBSA celebrates the resilience of gay and transgender individuals who are recovering from mood disorders, while remaining mindful that:
LGBTQ individuals are 2.5 times as likely to experience depression, anxiety, and substance use issues as compared with heterosexual individuals.

The rate of suicide attempts is 4 times greater for lesbian, gay, and bisexual youth and 2 times greater for questioning youth than for straight youth.

More than 30% of older adults in the LGBTQ community report depressive symptoms and nearly 40% say they have had serious thoughts of taking their own lives.
DBSA's mission is to offer resources and support for all individuals who live with mood disorders. In addition to our own online support groups and wellness tools,  we recognize organizations that offer vital connections, social support and resources for LGBTQ individuals. In addition to thousands of local organizations, the national leaders in this space include:
The Trevor Project, whose mission is to end suicide among gay, lesbian, bisexual, transgender, queer, and questioning young people. Find comprehensive resources in the Trevor Support Center.
The Gay and Lesbian Medical Association (GLMA), which offers a health care provider directory of LGBTQ-friendly providers, including therapists.
The Human Rights Campaign, which publishes a Healthcare Equality Index with more than 400 facilities around the country that qualify as Healthcare Equality Leaders.
PFLAG, whose mission is to build on a foundation of loving families united with LGBTQ people and allies. Explore the PFLAG community and its support services here.
Focused mental health resources for the black community
DBSA is proud to be an active member of the Mental Health Coalition (MHC), an organization that has published a new guide to mental health groups working on behalf of the black community. Learn where to find individual, family and community support from organizations that are leading the way.
See DBSA's statement on racism and mental health

Wellness Wheel podcast: Building your physical health
In the first of 7 podcasts that build on the DBSA Wellness Wheel, we welcome Dr. Holly Swartz, a member of DBSA's Scientific Advisory Board, who outlines ways to pursue physical health by establishing healthy rhythms and routines.
A message from Michael
Two years ago this month, I began my journey with DBSA. My first day, I traveled from our Chicago headquarters to Dallas to meet with our chapter leaders from Texas and neighboring states. Listening to the successes, challenges, and needs of people living with mood disorders was helpful not only to me, but also for those in attendance.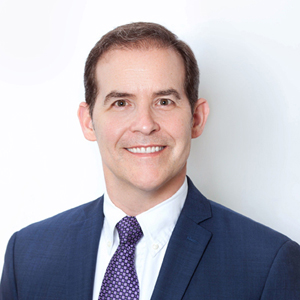 The experience affirmed the central role that listening plays as a way for us to process our thoughts and feelings. Pausing to hear what others are saying always keeps me centered, allowing the mental fog to clear away and the noise to fade. 
I often think of a story about a man who lost his grandfather's antique watch somewhere in his own home. After searching high and low, he called the fire department, who quickly came and scoured the house, to no avail. As the man paced back and forth on the sidewalk, a stranger came along to inquire about the chaos. As the man explained his predicament, the stranger asked him to clear the house of all visitors, assuring him that he would find the watch.  
When the home was empty, the stranger entered. Within minutes, he emerged with the treasured timepiece. Filled with joy and relief, the man asked the stranger how he'd found it. The stranger replied, "I remained quiet and I listened for the tick."
Over the past few months, more and more people living with mood disorders have turned to DBSA for support and resources, and we have listened — responding with more online support groups, wellness tools, tips, and podcasts. Yet the wave of civil unrest we are now seeing across the country presents an urgent question: What more can we do to reach millions of people whose needs have gone unmet? 
In the months ahead, DBSA will reach out to other mental health organizations that are addressing needs of the black community and other underserved groups. We look forward to hearing an array of diverse perspectives, listening for the tick that will lead us to new answers. 
Be well.
Announcing a new, tax-savvy way to give to DBSA
 Are you 70.5 years old or more with a traditional IRA? If so, you're eligible to make a gift to DBSA directly from your IRA, completely tax-free!
You may have heard about Qualified Charitable Distributions (QCDs), but may not yet know how they work or how to use them. DBSA has partnered with FreeWill to demystify this charitable giving option. Take a few minutes today to explore how you can have a positive impact on the causes you care about while reducing your adjusted gross income. 
Supporting Youth Mental Health: Why this summer will be different
Summertime is here, but it certainly feels like a different kind of summer. For many families, the long days of sunlight have an unexpected tinge. None of us expected to be navigating social distancing or the stresses of reentry after months indoors, yet this is the reality we face.
Families who have already lived with the realities of depression or bipolar disorder may be seeing symptoms ebb and flow, but with a particular sting. The sting of this moment is heightened by a strong sense of the unknown. We're told that America will face an unprecedented mental health crisis, and many of us are already seeing this reality in our loved ones as isolation and disrupted daily routines take their toll. 
Before COVID-19, we already knew that across the country, the kids were not all right. Research pointed to a mental health crisis being experienced by America's youth. Screen time? Increased school pressure? Economic uncertainty? These and other factors that affect the mental wellbeing of millennials and members of Generation Z have yet to be fully understood, but we know these concerns will be compounded in the months and years ahead.
A recent study out of England, published in the Journal of the American Academy of Child and Adolescent Psychiatry notes, "Children and adolescents are likely to experience high rates of depression and anxiety long after current lockdown and social isolation ends and clinical services need to be prepared for a future spike in demand, according to the authors of a new rapid review into the long-term mental health effects of lockdown."
The anticipation of sharp increases in demand from our mental health system may make us feel uneasy. Families who were already involved in the mental health system know the challenges of receiving good and timely treatment. What more can we do to prepare ourselves and our loved ones for the road ahead?
Managing the day-to-day
Living with a mood disorder is challenging, even without the pressures of a global pandemic. In stressful times, the importance of daily routine cannot be understated. Simply put, our brain and all our organs have an internal "body clock."  When we follow a consistent wake and sleep time, consistent mealtimes, and time for physical activity, we are better able to attune to our internal clocks and create a rhythm of stability for our mood. 
Tapping the power of community
In times of social isolation, the support of our communities is critically important. Whether that means creating a group of friends to meet online or participating in a DBSA support group, the simple presence of others can help. For families raising children with depression or bipolar, we encourage you to seek out a DBSA support group for friends and families. If you have a child under the age of 26, you can also find support through our Parent and Caregiver Network. 
The value of advocacy
As we equip ourselves to face the challenges ahead, we can also engage in the important work of advocacy. At DBSA, we believe that being an advocate can be a personally meaningful way to care for ourselves and our community. So while we may feel the pressure of an impending mental health crisis, we can turn our energies into action to advocate for federal and state-level changes that will ensure our country is better equipped to treat mental health conditions. Learn more about DBSA's advocacy efforts in our Advocacy Center, where you'll find ways to get involved.  
DBSA is here for you
As you navigate the challenges of summer 2020, please remember that DBSA is here for you. For even more resources to help you and your family stay healthy and balanced, visit our COVID-19 portal. 

Use your lived experience to work as a Peer Support Specialist
Being surrounded by like-minded people who know the challenges of living with a mood disorder can be validating. Peer support, an evidence-based model of care, can take multiple forms. One example can be found in DBSA's peer-facilitated support groups. Providing one-on-one, community-based support by adding a Peer Support Specialist to a mental health care team expands this model.
Many people with mood disorders doubt that their doctors will fully understand their experiences. But working with a Peer Support Specialist who has walked a similar road can ease the first steps toward healing. These paraprofessionals receive extensive training and are often required to be certified by their state certification boards. DBSA offers a Peer Support Specialist course that is recognized by the Department of Veterans Affairs and many state certification boards.
If you are seeking a profession where your lived experience is valued, consider enrolling in our 5-week training course. This 74-hour course blends independent learning, remote group learning, and a dedicated, 5-day, virtual Building the Skills workshop. The workshop brings together all students at one time in a virtual environment for instructor-led coursework and role playing. Upon completion of the course, you will have a strong skill set based on the core competencies SAMHSA has identified for Peer Support Specialists. 
Click below learn more about enrolling in the DBSA Peer Support Specialist course. Any questions you have can be sent to Lisa Goduco, lgoduco@dbsalliance.org. 
Learn more about Peer Support Specialist training 

Life Unlimited: An open invitation to tell your personal story
What's the hardest part about living with depression or bipolar? What have you learned along the way? In Life Unlimited, people answer these questions and more as they explain how mood disorders have shaped their experiences. Browse our stories — and consider sharing your own.
DBSA supports advocates at the state and local level
Among the benefits that came with passage of the Affordable Care Act (ACA) was the option for states to expand Medicaid coverage beyond mothers and their children. Thirty-seven states have taken advantage of this policy, which has expanded mental health coverage to millions of people across the country. 
As the leading national organization focused on mood disorders, DBSA applauds this policy as we work to change the conversation on mental health. We collaborate with our local chapters and state organizations to support their advocacy efforts. The opportunity to lead a thriving life begins with hope, which encompasses the need for quality mental health care that meets individualized needs.
In keeping with our mission, DBSA speaks out in support of opportunities to expand access to mental health care and shares our concerns with policymakers when we learn that access to care is being curtailed.
Last October, we worked with Daisy Jabas, president of DBSA's state organization in Tennessee, to submit a letter to Governor Bill Lee when we learned of plans to restrict access through the state Medicaid program, known as TennCare. Not only did Tennessee choose not to expand Medicaid as afforded by the ACA — including coverage for many mental health services — but the state also proposed a block grant waiver (or lump-sum payment) in hopes of saving money, a move that might have restricted access to mental health care even further. 
We worked closely with Ms. Jabas to craft the messaging and provide her the resources she would need to respond to state officials. DBSA's letter outlined concerns about the proposed block grant waiver that could have put coverage at risk for people living with severe and persistent mental health conditions. The block grant proposal could also have exposed Tennessee to financial risk if per-person costs within TennCare grew substantially faster than expected, as could happen in a public health crisis like the one we're currently facing. To read DBSA's letter, click here.
Building on a long history of championing personal advocacy, DBSA's Advocacy in Action program focuses on giving peers across America a voice by placing them at the forefront in important state and national policies. Our goal is making sure that the needs and concerns of peers are front and center in policy, service delivery, and treatment decisions. We seek to inform and educate the DBSA community about mental health parity rights, the value of peer support services, and the ways that state and federal policies can affect access to crucial health services. 
DBSA advocates around the country can connect directly with leading policymakers by helping shape messages like the one we shared with Governor Lee in Tennessee. If you are aware of an urgent mental health issue in your state, tell us about it and we'll work directly with you to write a letter or comment. Send your suggestions to DBSA's national advocacy team at advocacy@dbsalliance.org.
Young Adult Council: How daily rhythms support our wellbeing
In a new podcast, YAC members explore the value of creating a simple, healthful routine that sustains us, even in the most stressful and challenging times. 
From BP Hope: Depression and the mystery of motivation
Low motivation can drag you down, even between your depressive episodes. Try these simple strategies to help you get the ball rolling, bit by bit.
Blog: Recognizing the early signs of a mood disorder
When the symptoms of bipolar, depression, or anxiety first present themselves, most people struggle to understand what's happening to them. Here, 3 members of DBSA's Young Adult Council share their early experiences with mood disorders and explain how they found treatment, resources, and hope.
Everyday wellness tips from the DBSA Wellness Wheel
Try eating meals at the same time each day. Centering our routines around meals, sleep and wake time, and physical activity is a great thing we can do for our mood.
Don't feel like exercising? Having trouble doing so? Try progressive muscle relaxation as an alternative. Inhale while contracting one muscle group for 5 to 10 seconds, then rest for 10 to 20 seconds before moving to the next muscle group. This technique can be used to reduce stress and anxiety, and manage physical pain. 
An easy thing you can do for your physical health is to drink enough water. How much you need to drink will vary on your size and level of physical activity. There are many great 'water tracking' apps you can use on your smartphone to make sure you hit your daily goal.