In times like these, our need for mutual support and understanding is more crucial than ever. When we listen deeply to one another, with respect for the unique experiences of each individual, we find new ways to thrive.
BIPOC Mental Health Month: a time to listen, learn, and support others
During BIPOC Mental Health Month, DBSA recognizes both the struggles and the strengths of individuals whose health is threatened by systemic racism and bias.
This awareness month – originally known as Minority Mental Health Awareness Month – was launched by Mental Health America in 2008 and renamed this year. BIPOC stands for Black, Indigenous, and People of Color, a term that seeks to honor and distinguish the experiences of individuals who have been marginalized.
At DBSA, we are devoting ourselves to listening and learning about the experiences of BIPOC peers and families. Here are some good reads we recommend:
For more resources and perspectives, follow DBSA on Facebook, Twitter, Instagram, and LinkedIn.

Wellness Wheel Podcast: Creating health in your working life
In our ongoing podcast series based on the DBSA Wellness Wheel, we welcome Alexandra Kopack, an expert in behavioral economics who focuses on the science of happiness. Hear Alexandra's thoughts on occupational wellness, with helpful advice for managing work pressures in the time of COVID.
A note from Michael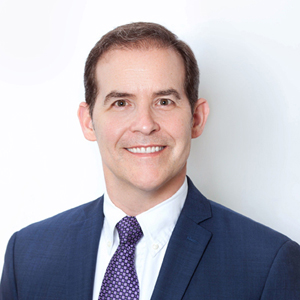 Stigma comes in many forms and can be ever present as we go about our daily lives, even during a pandemic. Sometimes we stigmatize ourselves as a way of shielding or protecting our feelings from the anticipated rejection of others. Sometimes stigma comes to us through memories of the past that prevent us from coming forward and sharing openly.
Stigma is most overt when we face the judgment or criticism of others. The critic may be a family member who struggles to understand what it is like to live with a mood disorder. Or we may come across a social media post, where anonymity has falsely encouraged someone to speak with cruelty and harshness. Stigma may even be expressed when someone unsubscribes to a newsletter whose content upsets them – a passive way to express disapproval.
Fighting both internal and external stigma requires constant work. Our July issue offers many positive techniques and stories to help all of us push back against negative attitudes, comments, and experiences. I hope you will benefit from the resources we bring you this month, specifically for Black, Indigenous People, and Communities of Color and for military veterans. I encourage you to share our tools with others in your life who are managing their mental wellness and fighting the demons that can attack when stigma is present. By extending a hand to your peers, you are helping to create a climate of acceptance where all people with mood disorders can feel seen, welcomed, and valued.
Be well.
DBSA launches new online support group for all military veterans
People who have served in the U.S. Armed Forces often face unique mental health concerns. Earlier this month, DBSA launched a new virtual support group for all individuals who have served in the military. This new support group is open to all vets, all ages, all branches of the military. If you or someone you know can benefit, we hope you will join us.
Life Unlimited: Denise Kashdan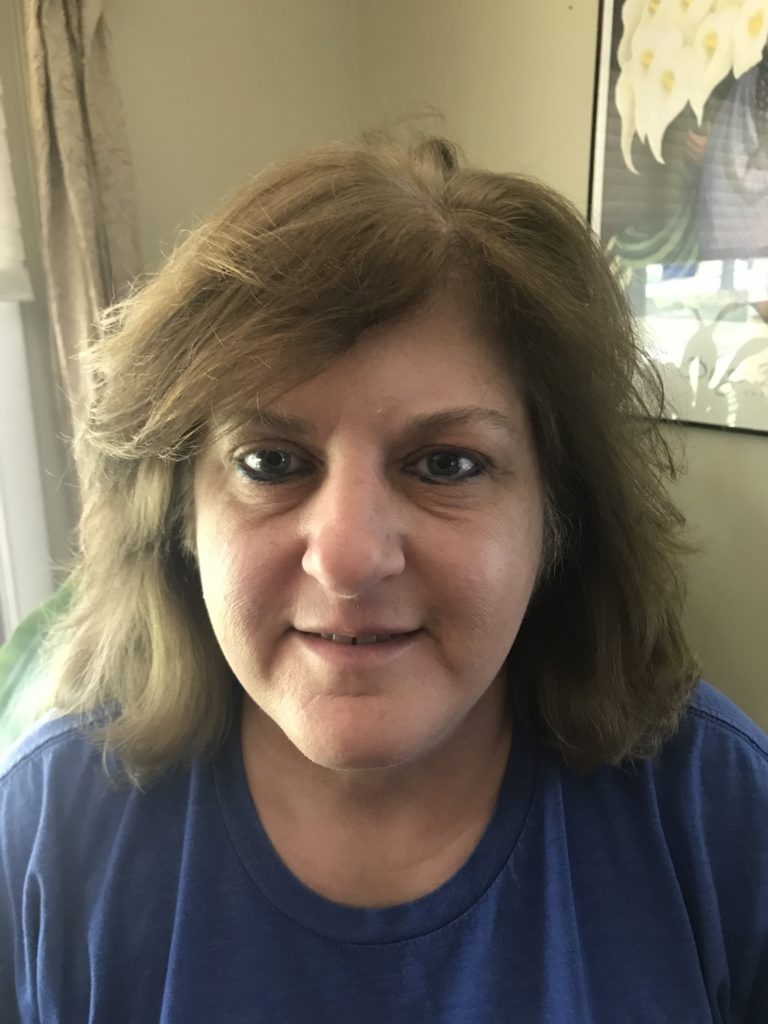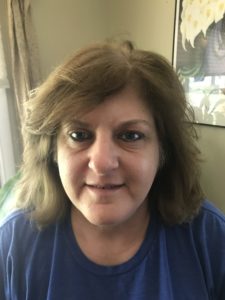 This 54-year-old mother of two discovered that her depression and anxiety are often linked with work stress. Here's how she found her way forward.
"My experience with depression has taught me that I can reach out for help when I need it and to surround myself with supportive people."
Ask the Doc
Because of COVID-19, I've been experiencing what I think might be depression. Is it possible that the pressures I'm under are causing depressive symptoms, even if I've never felt this way before?
Let's face it, COVID-19 has made this a depressing time. So many things have gone wrong: You have to worry about catching a scary, invisible, possibly fatal virus. With the lockdown, your schedule is suddenly out of whack. You are probably taking "social distancing" measures, which at least physically distance you from people you care about. You or your family may have lost your jobs, income, or other support due to the lockdown. You might even have lost a family member because of COVID-19. Issues like these take a toll on virtually all of us. Here in New York City, where I live and practice, there hasn't been much to do or many places we can safely go. Life doesn't feel real, although over time, it does feel extremely frustrating. ...
Read Dr. John Markowitz's Full Answer
Massachusetts celebrates 20 years on the road toward mental health insurance equity
Making certain that insurance companies cover mental health on an equal basis with physical health requires the support of all 3 branches of government. A look at the progress of mental health parity efforts in Massachusetts gives us an excellent example of how this cooperative effort can take shape.
This year marks the 20th anniversary of the first mental health parity law passed in Massachusetts. Looking back, we can see the role that the legislature has played, partnering with state executive and regulatory agencies and the attorney general's office in making mental health parity a reality. This parallel work supports a uniform understanding of federal laws designed to create mental health parity. The result is a clear and consistent application of the federal law and state guidelines so that everyone, including peers, providers, and insurers, understand their rights and responsibilities under the law, free of competing interpretations.
A bill introduced in 2019 and approved unanimously by the Massachusetts Senate keeps the state moving in the right direction. Under this bill, individuals with mental health conditions will have access to health care on par with physical ailments. The bill will remove one barrier to care by eliminating prior authorization requirements for patients experiencing an acute mental health crisis. The legislation also provides the state with better tools to enforce mental health parity laws and creates a special commission that will recommend a common set of criteria to be used by health care providers and insurers.
In supporting the bill, one state senator said he struggled with anxiety and depression growing up. "I'm a pretty savvy consumer," he said. "If I can't figure out how to navigate through these barriers in accessing care in this broken system, imagine how many other people in Massachusetts can't get the mental health they need."
On the heels of this legislation came a legal settlement reached by the Massachusetts State Attorney General's Office with 7 companies, including 5 health insurers, that will improve access to mental health care. The settlement reflects the fact that behavioral health providers in Massachusetts are paid 60% less than primary care physicians, often keeping them from participating in health insurance networks. With too few in-network providers to choose from, many patients pay for care out-of-pocket or forgo getting treatment altogether. Three of the companies agreed to change reimbursement rates and more closely match prior authorization policies for mental health to those of physical health. Another factor driving the lawsuits was that nearly half of provider directories for Medicare Advantage plans have missing or inaccurate information. As part of the settlement, insurers have agreed to improve subscribers' directory information. Now, patients will be able to more easily identify in-network providers.
Combined, the 7 companies agreed to a $1 million settlement that will fund initiatives designed to increase access to behavioral health care services. Speaking about the settlement, the Attorney General's office said, "People shouldn't have to jump through hoops in order to get coverage for mental health care. They shouldn't have to be forced to go out-of-network or pay out-of-pocket because of disparity in the way we treat behavioral health and the way we treat physical health."
We couldn't agree more.
Please share this story with colleagues, family, and friends who may want to join DBSA's grassroots advocacy efforts. Our goal is to make certain that our voices are heard when lawmakers, regulators, and others make crucial decisions that affect the care we receive.
Sign up for DBSA's Making Mental Health Matter newsletter to become part of our movement.
From esperanza: 7 simple bedroom changes for better sleep
Easy tips to make your bedroom a haven of rejuvenation and relaxation, supporting the good sleep that fosters mental wellbeing.
Supporting Youth Mental Health: Sharing resources for families of color
As we recognize BIPOC Mental Health Month, we are confronted with the startling realities that affect far too many young people and families across the country. Figures shared by Mental Health America reveal that between 2015 and 2018:
Black youth aged 12 to 19 faced up to 10% more episodes of major depression.
Young Black adults aged 18 to 26 experienced up to 9% more major depressive episodes.
We also know that self-reported suicide attempts for Black adolescents rose by 73% between 1991 and 2017 – a time when attempts by white adolescents actually fell by more than 7%. In fact, over the past 2 decades, we've seen fewer suicide attempts in all age groups – with the glaring exception of Black teens.
Clearly, the effects of systemic racism are taking their toll on an entire generation of children, teens and young adults. The trauma created by the violent deaths of George Floyd, Breonna Taylor, Ahmaud Arbery, and so many others points to the devastating impact that racism has on the mental health of millions.
Imagining a world where these disparities do not exist is a beautiful vision, yet DBSA recognizes the tremendous work that lies ahead. As we continue to care for our community, we look for resources that parents and families can benefit from right now.
DBSA recommends this detailed guide to BIPOC mental health resources, gathered by experts who are working with Black, Latinx, Indigenous, and other communities of color. The guide offers relevant articles, books, podcasts, organizations, and treatment directories that can lead you to providers who understand the needs of BIPOC families. We hope this will serve as a helpful starting point and we pledge to continue this important conversation with you and your loved ones.
View the BIPOC Mental Health Resource Guide

This month's wellness tips
Make a "have-done list"
At the end of the day write a "have-done list" instead of a "to-do list." You may be surprised by how much you've actually accomplished. Reviewing your "have-done" list can help keep you motivated.
Do the hardest task first
Try accomplishing the hardest thing you have to do each day first thing in the morning. Getting the hardest thing out of the way will free up mental energy for the rest of your day.
Ask for help
Remember, while it is your decision whether to disclose your mental health condition at work, you can always ask for help. Sometimes we need accommodations to help our work. Don't be afraid to ask for accommodations you think will be reasonable.