2021 Award Winners
Vikram Patel, MD, PhD | 2021 Senior Investigator Award
Dr. Patel is the Pershing Square Professor of Global Health at the Harvard Medical School.  His research as a psychiatrist over the past two decades has generated evidence on the burden and impact of mental disorders and on strategies to deploy community resources for their prevention and care. His earlier work showed that depression is a universal cause of human suffering, strongly associated with social disadvantage and deprivation, and leading to premature mortality, disability, and discrimination.
Carlos Zarate, MD | 2021 Senior Investigator Award
Dr. Zarate is Chief, Experimental Therapeutics and Pathophysiology Branch, at the National Institute of Mental Health (NIMH). At NIMH, Dr. Zarate created a long-standing research program that, for over 20 years, has focused on developing novel therapeutics for adults with mood disorders, including those with treatment-resistant depression (TRD), bipolar disorder, and suicidal ideation.
Emma Morton, PhD | 2021 Young Investigator Award
Dr. Morton is a postdoctoral research fellow at the University of British Columbia, and a member of the Collaborative Research Team to study psychosocial issues in bipolar disorder. Her research seeks to optimize the measurement and treatment of outcomes valued by patients living with mood disorders, with particular interest in the quality of life (QoL) of people living with bipolar disorder.
2020 Award Winners
Dr. Maria Oquendo | 2020 Klerman Senior Investigator Award
Dr. Oquendo has been a leader in psychiatry at both the national and international levels. Her impact across disparate populations and her integrative, high-impact research that improves the lives of people around the world with mood disorders personifies the legacy of Dr. Klerman.
Dr. Daisy Singla | 2020 Klerman Young Investigator Award
Dr. Singla's research is international in scope and endeavors to better understand how we can prevent and treat persons with mood disorders at high risk in low- and middle-income countries and more recently here in North America. Her research is integrative, international, and encompassing of social, environmental, and economic determinants and provides promise for reducing the burden of mental illness worldwide. 

Dr. Tamsyn Van Rheenen | 2020 Klerman Young Investigator Award
Dr. Van Rheenen's research, which is world-class, aims to better understand the causes and cures of cognitive impairment in persons with bipolar disorder. Her research is poised to significantly improve the lives of people who live with bipolar and mood disorders. 
2019 Award Winners
Steven D. Hollon, PhD | 2019 Klerman Senior Investigator Award
Dr. Hollon has been one of the highest impact leaders in developing psychosocial treatments for persons affected with mental disorders. His research has not only demonstrated the effectiveness of psychosocial treatment but has been disseminated and implemented around the world, positively affecting the lives of countless people affected by mood disorders.
Dr. Hollon is the Gertrude Conaway Vanderbilt Professor of Psychology at Vanderbilt University. He focuses on the prevention and treatment of depression and has conducted a number of controlled clinical trials, mostly comparing cognitive behavioral therapy (CBT) or behavioral activation (BA) to antidepressant medication (ADM) in the treatment of depression.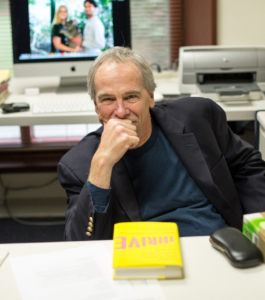 Dr. Hollon has in particular emphasized the long-term effects of treatment, and his work has shown that while ADMs are efficacious and specific (better than pill-placebo) for patients with more severe depressions, they only work for so long as they are taken, whereas both CBT and possibly BA have long-term enduring effects that reduce risk for subsequent relapse and recurrence following treatment termination. Recent work has shown that non-professional lay counselors can be trained to provide BA with real and enduring benefit to primary care patients in rural India and that CBT can be adapted to prevent initial onset in adolescents at risk by virtue of having parents with history of depression. This work has had a major impact on the field and was a major impetus for the United Kingdom (UK) to invest £700 million to England's Improving Access to Psychological Therapies (IAPT). Dr. Hollon travels twice yearly to the UK to provide training for IAPT and was named a patron of the Charlie Waller Memorial Trust for his efforts in 2019.
Dr. Hollon did his doctoral work at Florida State University and moved to Philadelphia in 1975 in hopes of working with Aaron T. Beck, MD (his life partner, Judy Garber, did the same to work with Martin E. P. Seligman, PhD). Hollon met Gerald Klerman through his apprenticeship with Beck, and Klerman's insistence that any treatment be tested in accordance with the most rigorous scientific standards became one of the guiding principles of his career.
In addition to his own program of research, Dr. Hollon has become a major advocate for evaluating the relative benefits of different approaches to treatment, going on to chair the American Psychological Association's advisory steering committee on clinical practice guidelines. Three guidelines have been produced so far (PTSD, childhood obesity, and depression). The guideline panels were multidisciplinary as per IOM guidance, and Dr. Hollon has emerged as a leading advocate for joining the two APAs (psychiatry and psychology) with the other major professional disciplines to produce joint clinical practice guidelines that approach the quality of NICE.
Dr. Hollon is a practicing clinician who often treats patients in his own trials and is active in training and supervision in this country and around the world with projects going on around the world. He had 3 episodes of depression in his early 20s that would have qualified him for inclusion in own trials, something that he shares openly with patients and students. He has had no subsequent episodes in nearly 50 years since he became adept at CBT.
Paul Alfred Vöhringer, MD, MSc, MPH | 2019 Klerman Young Investigator Award
Dr. Vohringer has been international leader in many aspects related to mood disorders, notably the development of screening tools, the characterization of the symptoms of depression and bipolar disorder, and the development of novel treatments. Dr. Vohringer has also established and led major research networks in mood disorders that hope to provide genuinely innovative treatment approaches for persons affected by depression or bipolar disorder.
Dr. Vöhringer began his training at the Universidad de Santiago School of Medicine to obtain his MD in 2000. After that, he trained as a psychiatrist at the oldest and largest public mental health hospital in Santiago,The Instituto Psiquiátrico Dr José Barak. There he was named chief of residents, and started early on to focus on patients with mood disorders. He was also part of the hospital's Mood Disorders Clinic, where a group of researchers and clinicians focused solely on mood conditions. As part of this work, Dr Vöhringer led a study that developed the first validation of a mood disorder screening scale in the country (MDQ). After that, he moved to University of Chile's department of psychiatry, where he began a relationship with US-based mood disorders researchers.
Over the past decade, Dr. Vöhringer has been involved in research relating to depression and bipolar disorder under the mentorship of prominent senior colleagues in the United States. He was privileged to obtain a competitive national governmental scholarship in Chile for study abroad which allowed him to do a research fellowship in Boston and to be trained in statistics and research methods at Tufts and Harvard. During his research fellowship with Prof. Nassir Ghaemi, Dr. Vöhringer also obtained a master's degree in science from Tufts University School of Graduate Biomedical Science, focusing on clinical and translational research. He then was accepted into the Harvard School of Public Health, where he completed a full-time course for a master's degree in public health with a concentration in quantitative methods.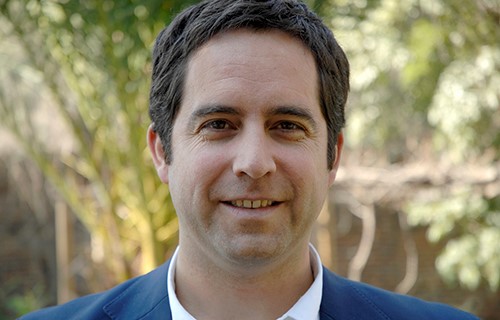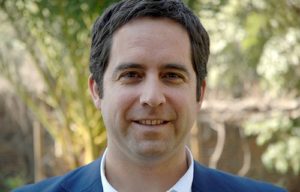 In the final 2 years of his stay in Boston, Dr. Vöhringer also worked with Dr. Roy Perlis at Massachusetts General Hospital, collaborating with him on mood disorder research. He received very intense and detailed training in statistics and research methodology in his programs at Tufts and Harvard, much more so than even most advanced clinical researchers in mood illnesses. His knowledge of clinical research is profound and broad. Dr. Vöhringer's research is clinical, directly based on patient care, and relevant to people with depression and bipolar illness. At Tufts, he was asked to take the lead in a new project known as the International Mood Network (IMN). Currently, he is the executive director of IMN. This program is a collaboration of multiple mood researchers across the world who are combining patient data in one clinical database. Dr. Vöhringer coordinates the researchers' interactions and controls and analyzes the overall database. A number of papers have been published through this project, including a new rating scale for mixed depression.
In the last decade of active research following clinical training, Dr. Vöhringer has published 48 peer-reviewed scientific articles. Picking out specific studies among those publications, 5 different topics emerge. First is the study of prevalence of mood temperaments in people with bipolar illness. Temperaments reflect mild mood symptoms as part of one's personality, and can impact treatment and course of bipolar illness. Second, Dr. Vöhringer has examined the scientific literature on antidepressants in unipolar depression, and in a reanalysis of randomized studies, found that there was some efficacy for moderate depressive states (along with severe, but not mild, episodes), in contrast to prior interpretations to the contrary. Third, Dr. Vöhringer has been working in Chile to develop prediction rules to help primary care clinicians better diagnose depressive states; this work has been incorporated into national treatment guidelines for the country. Fourth, Dr. Vöhringer participated in the first randomized clinical trial of an antipsychotic (dopamine blocker) for "mixed depression," a depressive subtype that often is not diagnosed. It seems to respond well to antipsychotics, but poorly to antidepressants. Dr. Vöhringer was also central to proving the validity (using statistical psychometric methods) of a new scale for mixed depression (the Koukopuolos Mixed Depression Rating Scale, or KMDRS). Fifth, Dr. Vöhringer led a study in Chile looking at clinical features of borderline personality versus bipolar illness to help better differentiate those two diagnoses, finding a triad of clinical features that works well in 90% of people.
All this work is aimed at better diagnosing the various manifestations of depression and bipolar disorder, and more progress in treating those conditions. Dr. Vöhringer's current work continues in that path, including plans to look at effects of lithium on dementia in persons with mood illness, and continuing work on establishing treatment guidelines for clinical practice in Chile and Latin America.