Memorial Fund – $4,550.00 Raised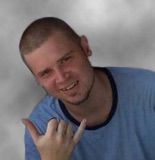 Donors
Jaton Liner Mitchell
Ob Gyn Residents
Tony Wen and Family
Gregg and Mary Kay Milligan
Mrs. Dora Pedraza
Sue Davis
Kathy Vincent
Trish Beach
James and Debra Smith
Anonymous
Alicia, Matt and Raquel
The Nealy Family
OBGYN Chairmans Suite
Michael Wedgeworth
Sandy Prolic
Karry McCarty
Tho Ayala
Egle Bytautiene
Debbie Dodds Bell
Holbrook Family
Cathy Schulze
Mark, Sue, & Kimberly Wasik
Katherine Beck
Ricka Waldron
Jason and Karen Welch
David & Kelly Reagan
The Acrees
Rosemarie Pagourtzis
Tatiana Nanovskaya
Steve Mueller
Dr. Karen Shattuck
Emily & Yoshi Yasuda
Michelle & Victor Moreno
Susan Danley
Vickie Modeland
Meg Griffin
Giuseppe Chiossi
Carmen Zuniga
RIP Zac, Billy
Virginia and Bruce Niebuhr
Melissa Martin
Perry Fulcher and Family
Marlo Cochran
Charles Dreyer
Tasnee Chonmaitree
Shannon Miftari
Terri Gately
Bernadette Simmons
Anonymous
Bruce and Mary Whitby
Patty Nami
Angela Bird
Kim Nguyen-Ruxton
Sara Nowakowski
Cathy McLean
Cindy Ramirez
Zac Granger
Liz Castillo
Jay and Amanda Brewer
Anonymous
Ms. Debra Servantes
Anonymous
Kimberly Carlson
Drs. R. Fonseca and K. Ramirez
Gary Seale and Mary Jo Urbani
Donalee Cushman
Janak Patel and Family
The Bastien's
Cara Geary
Goldie and James Tabor
Anonymous
O.W.Brown
The Burris Family
LeAnne Garcia
Zachary Granger, 24, of San Leon, Texas passed away on July 13th, 2015. Zac was born on September 1, 1990 in Galveston, Texas. He attended Dickinson High School and ran wild in San Leon, Texas for most of his life. He loved his community and was fiercely protective of his close friends and family. Zac touched the lives of everyone he knew with his quick wit and sense of humor; always ready to give a hug, a helping hand or a punch, whatever was required. He had a huge heart and often brought friends home when they needed a place to stay. Through Zac's generous heart, his parents gained "adopted" kids who have become family. Zac fought hard to find his way in life, struggling with his inner demons, but never lost that generous spirit. Zac will be missed by everyone who knew and loved him.
Please hug a loved one and take a moment to express the value they bring to your life and consider donating a few dollars in Zac's memory.
What moves through us is a silence, a quiet sadness, a longing for one more day, one more word, one more touch, we may not understand why you left this earth so soon, or why you left before we were ready to say good-bye, but little by little, we begin to remember not just that you died, but that you lived. And that your life gave us memories too beautiful to forget.