Memorial Fund – $1,250.00 Raised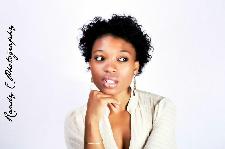 Donors
Eddie Joseph & Kara Miller
Eddie Joseph & Kara Miller
Eddie Joseph & Kara Miller
Eddie Joseph & Kara Miller
Ketty Ledan
Eddie Joseph & Kara Miller
Ketty Ledan
Joan and Michael Salzman
Eddie Joseph & Kara Miller
Taylor Kendall A. Joseph was born on May 6, 1993 at Long Island College Hospital in Brooklyn, New York. Taylor was home schooled in North Carolina, where she received her GED when she was sixteen years old.
When Taylor arrived in Brooklyn, N.Y., she attended Kingsborough Community College where she received an A.A. Degree in Liberal Arts. Taylor went on to NYU where she majored in Psychology with the intention of transferring to Pre-Med. She shared with me that she was very proud of her accomplishments. At Kingsborough and NYU she minored in drama, music, and theater. Taylor also took part in various other dramatic productions. She was a songwriter, piano player, and an all-around entertainer. She appeared in plays and also performed Off-Broadway and in many other productions including the Tribeca Film Festival. Taylor also taught acting lessons for up and coming young students at the Door on Broom Street, New York, N.Y.
She leaves to mourn, her Father Edwidge N. Joseph, her Mother Dawn M. Austin, her Stepmother Kara J. Miller, her siblings Christi-An Austin-Joseph, Matthew S. Joseph, Dakota S. Austin, her grandparents Leo and Circee Joseph, Sylvia Austin, and she was preceded in death by her maternal grandfather Nathaniel Brown, her aunts Sheila Asson and her husband Edmund Asson, Shirley Joseph, Andrea Austin, and her cousins Christopher Brignolle, Colin and Ellis Asson, Jordan J. Austin, nephew Ayden T. Atisme and a host of other family and friends.
Taylor was able to live the last few years of her life as a free spirit. She was fun-loving and had a bubbly personality. Her exciting and tenacious spirit was contagious. Her bright personality and caring spirit captivated all those around her. She commanded attention in every room and situation she entered. Taylor could talk to anyone about anything. She had a way of making people feel like they knew her forever. Her giggle and smile filled the hearts of all her friends. She loved to party. She eagerly pursued her passion. She loved to sing, dance and act. She would perform at the drop of a dime. So, this is for you Taylor. Here is a round of applause for your Grand Finale. Take your bow, Baby Girl. We love you!