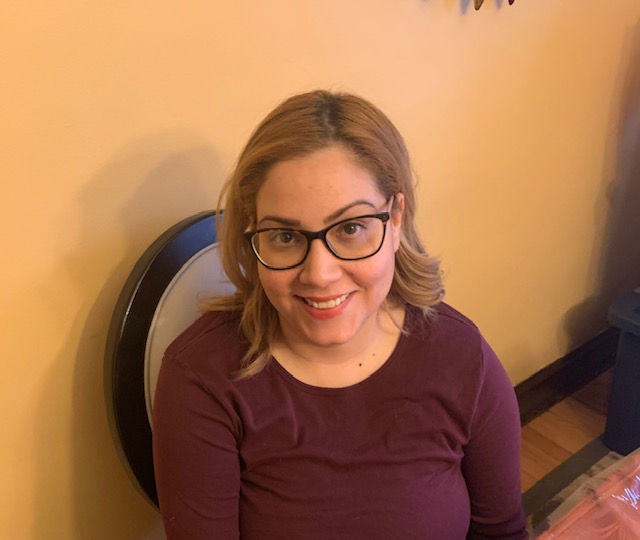 Summer of 2021 will mark 20 years of my living with Major Depressive Disorder and Generalized Anxiety and Panic Disorder. I was diagnosed at 19 years old, right before starting my second year of college. It started with what I would later understand as psychosomatic symptoms such as headaches or an upset stomach. That progressed to eating less and losing weight. Soon I found myself overwhelmed by unexplainable and persistent sadness. I would cry for hours in my room, suffering in silence, praying for peace in my mind and heart.     
During the earlier years of my diagnosis, I struggled most with finding a medication that worked for me and remaining compliant with treatment. As soon as I began feeling better, I'd interrupt my progress by stopping meds and therapy. I didn't want to take a pill everyday to help me function and even though therapy was helpful, my inconsistency never allowed me to fully benefit from it. There were several times when I was unemployed, without health insurance and unable to access the invaluable treatment I desperately needed. 
For years, depression and anxiety invaded my mind, body, and spirit. It caused me to barricade myself, my emotions, and my heart from the world. Although I was surrounded by people who loved me and hated to see me suffer, they just didn't know how to help me; And no matter how hard I tried, I couldn't seem to help myself. My mind was frequently flooded with feelings of worthlessness and failure, and one somber night, I considered ending my life; but God had other plans for me. 
By 2019, I was mentally and emotionally exhausted. I chose to enter a PHP (partial hospitalization program) / IOP (intensive outpatient program) and it was one of the best decisions I have ever made. Although the process felt like an emotional rollercoaster, I now have skills to maintain a healthy and strong mind and heart. I developed a voice that is used to express my emotions unapologetically. I no longer carry shame or embarrassment about my mental illness. I accept not only my diagnosis, but myself, for who I am and all I have accomplished in spite of the bully that is depression. 
Today I dedicate myself to mental health advocacy, education, and peer support as I currently prepare to become a Certified Recovery Support Specialist. I never imagined anything positive would come from the affliction of my lived experience, but now I have the opportunity to share my story with so many others in recovery, encouraging and reminding them to never forget the value of their lives. For that, I am grateful.