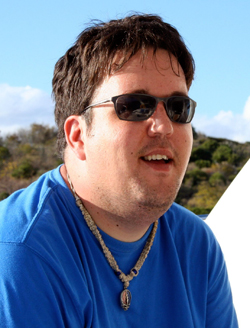 I believe I was born with a predisposition for mental health conditions and that substance use disorder triggered its onset. During my adolescence, there were several trips to the ER for substance overdoses. Soon I began to hear voices outside my bedroom door taunting me. I was so frightened that I would leave my room during the night and stay away for weeks at a time. I bathed in a nearby spring pool and slept in the back of my station wagon in a parking garage. I pawned all of my belongings to have money for food and gas. This went on for months until I voluntarily checked myself into a psychiatric hospital, which I did three times in a six-month period. I was diagnosed with Schizoaffective Disorder, a combination of a thought disorder and a mood disorder.
The emergence of my mental health condition was the first time in my life that my parents worked together as a team to help me with my problems. Their support led to treatment not long after the onset of my symptoms. The leader of the drop-in center was definitely an important member of my support system, and the center was a place for people with mental health conditions to go to find even an iota of meaning and purpose in their lives. It was a spark of hope for many of us, but when I arrived things were so bad that it was an accomplishment to simply play a game of Scrabble with a group of people.
For nearly 12 years since then I have been working in the field of wellness recovery. I have a Bachelor's degree in psychology, received my Wellness Recovery Action Planning (WRAP) certification two years ago, and am currently a certified Recovery Peer Specialist. When I feel overwhelmed by the mistakes I have made in my life, my feelings are quieted by the realization that I may have made a difference in someone else's life today. There is a degree of irony in the work I do: many of the peers that I interact with through my employment are the same people I interacted with at the drop-in center years ago.
I have learned that I am a human being just like everyone else: I have real feelings and emotions, and I am a sensitive person. I know that I have the right to make mistakes, and I have the right to feel afraid and say, "I don't know." I know that if I keep working, utilize my support system, and always take my medication and avoid drugs and alcohol, I will stay on the recovery path.
Many people have to be in the darkness before they can truly know the significance of stepping into the light. Mental illness miracles emerge from delusions experienced in the darkness. I hold onto the hope that the unpleasant feelings and emotions can improve over time, and that darkness will become not just light but life.