Memorial Fund – $911.00 Raised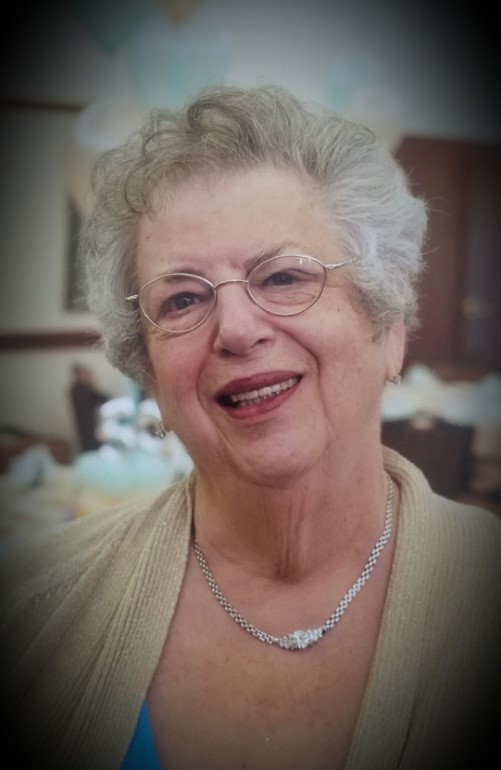 Donors
Fernbrook Sunshine - $50.00
Mindi Metz
Jerry Kapchan
Claire Boden
Jodi Ganfield
Melissa Ernest - $100.00
Katy Engel - $108.00
Judith Zola
Allison Srinivasan
Marla Kleinbaum - $72.00
Ruth Klessman
Erica Kadel
Fred Strauss - $72.00
Suzanne Rosenthal
Jane Steinberg
Wendy Kelly
Anonymous
Myra was born in Brooklyn, New York in 1941. She was outgoing and popular as a child, and was voted "Most Popular" in her graduating class at Midwood High School.  She was a good student and graduated from Brooklyn College focusing on Mathematics and became a teacher. Later, she received a Masters Degree from Montclair State College. During college in the late 1950's Myra received a sorority scholarship and studied in Europe. Upon graduation, she married Allan Teplitzky, moved to Paramus, NJ and had two daughters: Debra and Jill.  Myra was a loving wife, mother, grandmother, daughter, sister, and friend.  She had a warm and engaging personality and had an amazing ability to connect with people.  She was admired everywhere she went. She was a born fighter who challenged herself and others to be the absolute best that they could be.
After a battle with cancer in the 1970's Myra decided to challenge herself again. Motivated by the incredible nurses and medical professionals who helped her through her treatments, she decided that her greatest impact would be to become a nurse.  She went back to school, studied hard while raising her children and followed her life's calling.  Working at Hackensack Medical Center, her warm caring compassion led to many late nights, but a life filled with purpose.
Later in life, Myra was more mentally fragile, but still fought hard.  She endured several strokes and ultimately COVID, but kept fighting, inspiring all who knew her.  She enjoyed shopping, going out to dinner, Bingo, music, Broadway shows, watching TV, and was often found with an extra-large Dunkin Donuts ice coffee in hand. Myra loved family and was so incredibly proud of her five grandchildren.
Despite her health struggles, the impact Myra had on others was immeasurable.  She was kind, compassionate and a fighter until the end. In a time when it was not as common for women to go to college and have careers, she persevered and helped countless people. She was able to accomplish her career goals and her family goals. Myra was a trend setter and a great role model for women everywhere. Our family is grateful for your love and support.
Please note donations may take up to two business days to appear on this page.