$480 raised of $500 goal. $20 to go!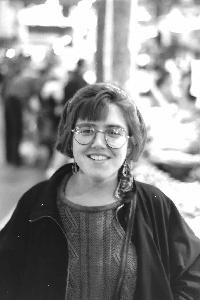 Donors
Mark and Betty Mick - $25.00
Anne Escobedo - $50.00
Janet Gremillion - $100.00
Eileen Ryan - $50.00
Ms. Laura Phillips - $50.00
Mrs. Michelle Vanek - $30.00
The Bullers Family - $25.00
Eric and Joy Eigher - $100.00
Mrs. Gayle Waylett - $55.00
Michelle courageously lived with depression for most of her 49 years of life. She was actively involved in her local DBSA – New Orleans chapter as both a board member and a facilitator at the meetings. Michelle was generous, supportive and honest about her struggles and her victories. She loved her DBSA friends and persevered in attending meetings regardless of her ups and downs. Michelle was a blessing and ray of hope to everyone she met. She will be treasured in our hearts forever.