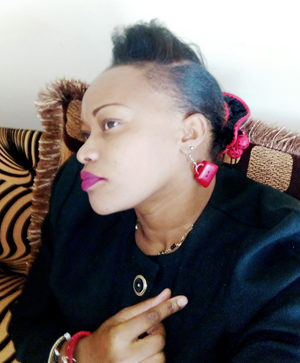 After living with bipolar disorder for ten years, I can see that God uses the struggles of a few to save the lives of many. The early indication that I had a mental health condition was at 25, when I suddenly stopped working at a pharmaceutical firm. This strange behavior started taking its course like a river. I would spend the whole day in bed and was so restless. I grew up with no known health conditions, so the thought of having a mental health condition, much less bipolar disorder, never crossed anyone's mind.
Where I live in Kenya, Africa, staying in bed for the whole day is considered selfish. There isn't much known about what it is like to live with bipolar disorder in developing countries. After moving to a new environment, things got better for a while, but then, I ended up in the hospital in need of care for a severe chest infection. While there, I was also seen by a psychiatrist, who misdiagnosed me and prescribed general antipsychotics that made me feel like I was in a constant state of "black-out."
I was finally discharged, and with the financial and moral support of my immediate family, I was able to get back on my feet. If not for them, I would not have made it through the darkest times. I remember my Mom praying by me when I couldn't get out of bed, repeating the phrase, "there is light after darkness" in our native tongue.
With the limitless efforts of my immediate family, I was finally correctly diagnosed with bipolar disorder in early 2007. This was the step I needed to get my life back and start heading somewhere. Finally, I was prescribed a medication that worked for me and I started to feel hope again.
When I felt better, I began working as a pharmacy technician. But by early 2008, the depression hit again for a grueling eight months, leading me to suicidal thoughts and nowhere to turn. In Nairobi, mental health services are highly neglected and misunderstood. There are no suicide hotlines or support and advocacy groups. Thankfully, my immediate family was there to help me find treatment again.
To continue to feel like I am participating in my life, I stay on medication and stay aware of my social behavior. When I feel depression's force, I have to fight the battle within. When I feel like I cannot control what is happening within me, I have to struggle to control the way I respond and remember my inner power.
I've been living with bipolar disorder for ten years now. My journey is not about sadness, it is a journey to thrive and save lives. While mental health conditions are described as "foreign" in our developing countries, young people are suffering and dying by suicide from this "silent killer".
I am the change I want to see in others. I have learned so much—the end of a single life can turn into a resurrection for many lives. Through my work as an education promoter, I speak about hope to teenagers in my country and volunteer with American doctors in various annual mobile health clinics. Mental health conditions might be genetic and chronic, but they do not have to lead you to end your life.