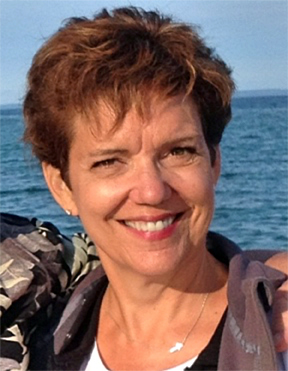 Let the journey begin. I relied on two diaries from ages 10-20 to help recall details. Partying with friends to help slow my racing mind morphed into mania at age 15. Behaviors and actions did not resemble the Kristin I once was. The sneak attack followed and I lost all interest in hanging out with friends. This was a glaring red flag. At school I felt invisible and hid away in a library cubicle between classes and during lunch. How would I know I was imprisoned by the dark cloud of depression? Feeling scared and hopeless became my normal. I wanted my life to end to escape the relentless pain.
I transformed and became out-of-control and reckless with no insight or judgment. Consequences for my actions? I never gave them a second thought. I had a guardian angel! I lived a double life; lying to my parents was as easy as breathing. Eventually they took me to a psychiatrist and I was diagnosed with bipolar disorder at nearly 17.
I was relieved to learn that I had a treatable medical condition. There was a reason for my erratic behavior. Shortly after I started medication, I felt like God placed His hand on my shoulder and told me to have peace. I had no idea it could potentially hold me back, which was a blessing in disguise. There weren't any non-medical books about this condition and people certainly didn't talk about it! I'm grateful I have a supportive family who took the red flags seriously.
Striving for balance is a life-long journey. I'm diligent about watching for triggers that have the power to flip me into the oppressive dark cloud or excessive behaviors and agitation I feel with mania. Keeping a mood chart is critical because it helps me "see myself", especially when my conscience, judgment, and awareness grow dim. Getting plenty of sleep, having a routine, and exercise are imperative. My faith is my anchor.
When I'm gripped by depression or hypomania, I capture my thoughts to help regain control. I share them because I have a thirst for being understood. Refer to my website embracingbipolar.org, Kristin's Insights. Favorite entries are Balance, The Dark Cloud, and Depression—Taming the Wild Beast.
I talk with a therapist once a week because she helps me keep my thoughts and feelings in perspective. I struggle with telling myself stories about them. Redirecting and living in the moment makes a significant difference!
Co-facilitating the Grand Rapids DBSA support group gives me the opportunity to help people realize they're not alone. Seeing faces when it connects that we "get it" is priceless. Watching family and friends nod their heads and realize they don't have to be silent sufferers gives me profound joy.
I thrive living with bipolar disorder. I've had numerous bumps throughout the 38 year journey but have noticed a pattern that eventually ends in contentment and peace. My passion is to increase awareness about bipolar disorder and depression and to decrease their stigma.