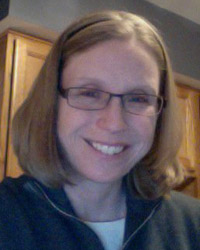 I was diagnosed with bipolar disorder in 2003 at the age 29 after friends and coworkers intervened, confronted my mood instability, and took me to the hospital. While I had pockets of depressive episodes and periods of productivity, I had never felt so helpless as I did then. I had worked hard to maintain stability by staying busy through multiple jobs, graduate school classes, and an excessive exercise routine. After a while, I couldn't mentally maintain this schedule and I crashed. I knew I was always a sensitive person who felt things deeply, but I had no idea with what I was dealing, nor how long it would take me to get my life back on track.
At first, I fought treatment options, fearful that they would break down the defenses I had built and afraid of potential side effects from the medication. Once I accepted the help, I felt lost, trying to find my way through the mental health system. Often, I was fighting myself as much as I was fighting this system. I even had a therapist fire me after a couple of years for lack of progress. It was during this time that I had multiple hospitalizations, because I felt more comfortable in the hospital than I did in my own skin. At times, I was self-destructive and abused one of the medications prescribed to me. Once I found an effective medication regimen, became involved with DBSA Metro Detroit, and accepted my diagnosis of bipolar disorder, I finally began moving forward in my recovery.
My journey started with my friends, family, and coworkers, and these people still play an important role in my treatment plan. I have now added my therapist, psychiatrist, medications, and DBSA to the mix. Currently, I am the president of DBSA Metro Detroit and run one of our 11 support groups. Being involved with the other board and group members helps to give my life meaning and purpose. In addition, I also go to therapy once a week with a therapist who fully supports all parts of me unconditionally through the Internal Family Systems model. Finally, I have a psychiatrist who is knowledgeable in explaining and tweaking medications and gives me a voice in my treatment plan. While my diagnosis does not define me, it is a part of who I am. Once I accepted it, I allowed myself to get on the road to recovery, and I'm finally living again.