Memorial Fund – $933.00 Raised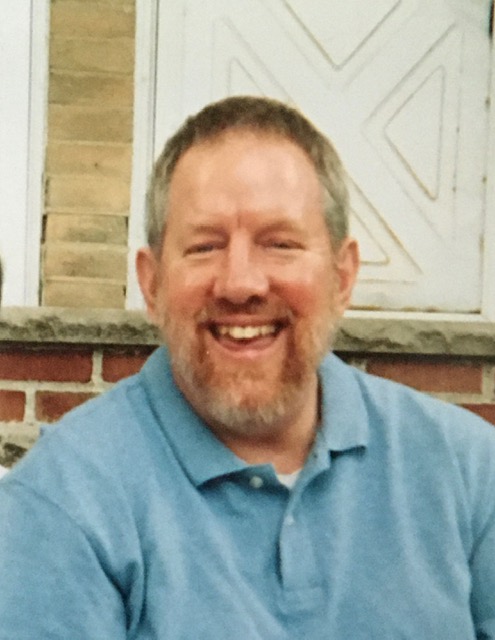 Donors
Karen Steiner
Anonymous
Patrick Duff
Jonah Sinowitz
Gloria Benzal
Robbie Cordo
Devoted oldest brother to his siblings and cherished friend to countless many, Kelly Kirk, age 65, passed away unexpectedly at home on July 8, 2020.
Kelly was born on August 8th, 1954, in Charlotte, North Carolina, to Robert Kelly Kirk and Sheila Elizabeth Duff Kirk. When he was four, the family moved to New Jersey, living in Bergen and Monmouth counties for a few years before relocating to Charlottesville, Virginia, in 1963. In his youth, Kelly's mechanical aptitude and attention to detail were on full display. He worked for hours on chemistry sets and model kits. He knew how to take anything apart and put it back together. He developed a lifelong passion for music of all kinds. Over the years, he would assemble an astonishing collection of albums.
A diligent student, Kelly attended grade school at Holy Comforter Catholic School and graduated from Lane High School in 1972. During his high school years, Kelly's love of music, literature and theatre blossomed. He taught himself guitar and piano, sang in the youth choir at Holy Comforter, composed poems and appeared in numerous theatre productions. He also became an Eagle Scout and obtained his first of several motorcycles (a particular passion).
When he was a senior in high school, Kelly developed the first signs of the bipolar condition that would alter the course of his life. After high school, Kelly worked various jobs while attending college, first at the University of Virginia and then Tennessee Technological University and Rutgers.
During those years and after, Kelly's condition presented numerous challenges that would have decimated someone of lesser spirit. No matter how bad things turned, he was undaunted. He always persevered. In 1989 he finally realized one of his major life goals when he completed his college degree at Ocean County College in Toms River, New Jersey.
In 1982 Kelly settled in Lakewood, New Jersey, where he would live the rest of his life. In Lakewood, he developed a wide circle of friends and acquaintances that spanned all areas of his life—from close friends working to maintain their own wellness to those he met in the community at large or through college classes and drama productions, of which he remained a part. He also stayed in close touch with those he knew during his years in Charlottesville.
Kelly's health challenges robbed him of opportunities so many of us take as birthrights. But he never allowed them to alter the essence of who he was. For his entire life, Kelly remained incredibly warm, generous, gentle, open hearted, exceedingly bright, clever, funny and engaging. Kelly was a truly unique individual, as anyone who ever met him will freely admit. He will be deeply missed.
Kelly was preceded in death by his parents. He is survived by his siblings, Brian, Sean, Kathy, Maureen and Aileen, along with 6 nieces and nephews.
A virtual mass for Kelly will be held on Tuesday, July 28th, at 11a.m. and will be recorded for those unable to attend. An in-person memorial is planned for when safe travel can resume. For those wanting details on attending the virtual mass or planned memorial, please contact Carmona-Bolen Home for Funerals, carmonabolenfh@gmail.com, 732-349-1922.
In lieu of flowers, Kelly's family encourages those wanting to honor his memory to please consider donating to the Depression and Bipolar Support Alliance on this page or by mail to 55 E. Jackson Blvd, Suite 490, Chicago, IL  60604.
Please note donations may take up to two business days to appear on this page.