Memorial Fund – $11,682.00 Raised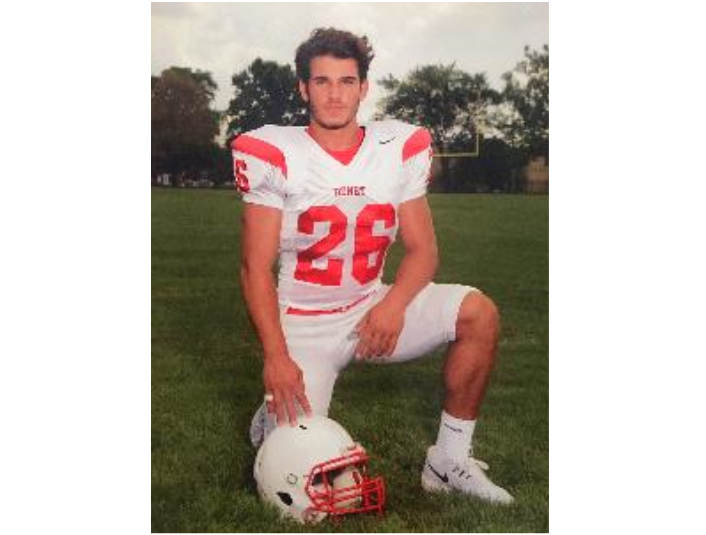 Donors
Marsha Weinstein
Moira Scopa
D & M Schuld Family Fund
Dan Wilke
John and Karen Murphy
Bernadette Merlino Ames and Family
Mrs. Tracey Ruscil
Ruben D and Family
Kerry & Lyn Lavelle
The Longs
Jaclyn Tucker and Family
Benet Academy
Richard M. Ferrari
Jim & Christy Vozza
Gini Ohlson
Quentin Mellett
Catherine Kmiec
Kucharski Family
Kathleen Scopa
Della Heitzman
Kelly Lorenzl
Northern Trust
Joel Williamson
Grove Dental
Jeanne Diamond
Roberta LaVezzi
Wayne Merlino
Tracy Collander
Janice Listecki
Patricia Charnas
Jean Vozza
Karin Rodriguez
Sandy McGrath
Mary Jean
Yamile Reina
Mali Sharon
Cheryl Howe
Erin Giordano
Carrie Collins
Joseph Corso
Cheryl Pastore
Gerilyn Johnson
Scott Houp
Kelly Tieves
Sara Huels
Angela Russano
Bob Zannetti
Carolyn Merlino
Maggie Barney
Nanette Hinterteither
Catharine Rodgers
Amy O'Neal
Jean Arnold
Allen Block
Kristin Bilik
Robert Archer
Karen Defini
Scott Strebel
Thomas Matey
Tushar Shah
Bruce Greiner
William Platt
Sue Kiewert
Terese Wall
Nicole Munn
Jean Netznik
Lisa Pearce
Lisa Barney
Sheila Young
Anonymous
Tim Pettineo
Elisabeth Cail
Richard Bond
Stacey Ranzieri
Bernard Merlino
Jennifer Greeno
Agnes Tomasian
Kathy Ryan
Michael Timpanaro
MIchael Leer
Lynn Donzelli
Ralph Ateniese
Judith Smith
Mary Fencl
Dian Davis
Lorena Suero
Kristin Martin Erlenbaugh
Ardita Maloko
Kerry Hunnius
Tiffany DeRamos
Amber Bolton
All Bracelet Donors
Our 15 year old son Julian was a sophomore in High School. He enjoyed playing football, listening to music, and taking care of his friends. As a talented running back, Julian loved to carry the ball, scoring numerous touchdowns with his team.
Perhaps his happiest moments were spent at the lake, creating memories with family and friends that now bring us joy and comfort. Julian was at the heart and soul of the lake, he saw beauty and excitement in all of his surroundings. Whether it was fishing, catching frogs and crawdaddys in the ponds and creeks as a young boy, or catching giant snapper turtles, exploring the woods and trails on his bike, by foot or golf cart, spending time on boats or sunrise surfing, he greeted every day as an adventure with friends.
His spirit lives on in the trees and paths, the sun and sand, and the cooling waters of the lake he loved so much. He is at peace now.
Thank you to all of Julian's best friends for endlessly selling bracelets they purchased and designed in Julian's memory. And to all that purchased them in support of DBSA.
Thank you for all your prayers, support, love and generous donations to DBSA in Julian's memory. We thought $5K was a long shot! We are overwhelmed at the totals and it keeps rising! Make this website part of your wellness and mental health support. It could save someones life or maybe your own.
Sign up for the monthly newsletter it is full of very important information. Don't judge people or their families. You never know what they are going through or struggling with. Help STOP the stigma of mental illness! God bless Julian our guardian angel. He is so missed.