$177 raised of $2,000 goal. $1,823 to go!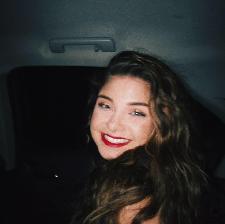 Donors
Daniel
Michelle Wenitsky
Claire Brairton
Jason Gilbert
Marcelle O'Brien
My name is Francesca Thorn. I am currently a marketing major at Temple University in Philadelphia, Pennsylvania.
I chose to become an ambassador for DBSA because advocating for mental health means a great deal to me. My own battle with depression over the years inspired me to use my voice to advocate for teens and young adults that may not have the resources to educate themselves on the struggles they are facing. I want to the stigma around mental illness to die so that more people don't have to.
Please ask how to you can help me!
I plan on using holding different fundraising events around Temple's campus to reach my goal amount of $2,000 for DBSA.
Please donate what you can
About DBSA:
The Depression and Bipolar Support Alliance is the leading peer-directed national organization focusing on the two most prevalent mental health conditions, depression and bipolar disorder, which affect more than 21 million Americans, account for 90% of the nation's suicides every year, and cost $23 billion in lost workdays and other workplace losses.
DBSA's peer-based, wellness-oriented, and empowering services and resources are available when people need them, where they need them, and how they need to receive them—online 24/7, in local support groups, in audio and video casts, or in printed materials distributed by DBSA, our chapters, and mental health care facilities across America.