Memorial Fund – $4,450.00 Raised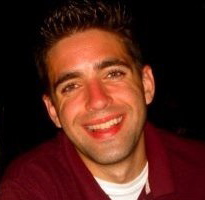 Donors
Jan 2018
Port2Port 2017
Port2Port 2016
The Bettencourt Family
Delia Konzett
Jess Phillips
Kellie Sullivan
Cole-Marx Gang
Traci Greer
Mark Nestor
Rylan Okie
Abby King
Lou
Jim/Carol Moseman
Ronald B de Neuf
Port2Port 2015
Sara and Matt
Alison Rhodes-Devey
Delia Konzett
Jim and Carol Moseman
Port2Port
Bob
Skip Stiles
Therese Drapeau / 1912 Cafe
Beth Montroy
Jim and Carol Moseman
Hoogie
Jan MacMillan
Poppy
in memory of William
S&J Kearns
Delia Konzett
Dave Doiron
Noah Rachlin
Paul & Heidi Colburn
Coach Jim Boulanger
Jim/Carol Moseman
Anonymous
Emma
Anonymous
Chelsea Welsh
Beth Montroy
Residents of Edgewater Plantation Apartments
Nicole Pelletier
Crosby/Blau family
Tosh
Jamie Braddock
Emily Gosselin
Ms. Caitlin Chandonnet
Anonymous
The FItter Family, Branford CT
Ashley Vance
Anna Lane
Ms. Natascha Cumberlidge
Anonymous
Paul Gregoire
Jennifer Poirier
Silent Bob
Anonymous
Jonathan Barnes
Sana Hussain
Michelle Janas
Brenna Kilgore
Lindsey Rose Bernard
Nicole McNeil
Kate Parker
Flinny
April, Cindie, Christian & Alexa
Anonymous
Tracy McLean
Stacey Ranzieri
Tracy McLean
Anonymous
Ms. Danica Lee Fiske
Please contribute in honor of Brian Hinchee by providing support to others affected by Bipolar Disorder. Brian's battle with this misunderstood disease took strength and courage and he did his best every day to overcome it.
Brian touched the lives of everyone he knew with his contagious smile, laughter and caring personality. We hope that contributions raised through DBSA and this memorial fund will help in the understanding and treatment of mental illness, and most importantly will help others to combat and cope more effectively so they never lose hope.
Brian had a huge heart and will be missed by everyone that knew and loved him. He will remain forever in our hearts.