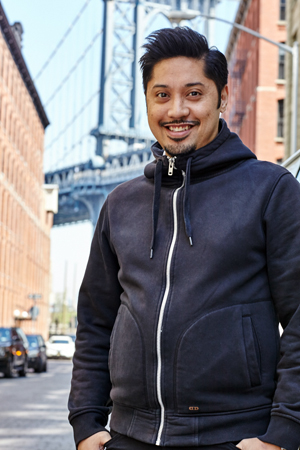 I have always loved technology. I even go as far as saying, "My mind (aka my CPU) is my favorite and most powerful muscle." But sometimes the source of our greatest strength can also be that of our greatest weakness.
Shortly after I graduated from college, my CPU overheated for the first time and I was admitted to the hospital. I thought I was there because I was having trouble sleeping and eating. What I had not realized was that I hadn't eaten or slept in over 72 hours.
While in the hospital, I got a long distance phone call from my cousin who was stationed in Japan. He said one thing that helped to calm my panic: "Please listen to the doctors because they are really doing their best to help you." And it was my trust in my cousin that got me to take my first dose of medication.
I spent the next 13 years resisting the idea that medication was very important in managing my bipolar disorder. I could never come up with anything better than "there has to be a way other than medication to beat this condition!" I had many conversations with my therapist and psychiatrist. Multiple times, I rolled the dice by stopping the medication without telling them. I would be fine for a while and then, like clockwork, I would be back in the hospital.
Later I came to realize that every time I took my medication, I felt like I was admitting that there was something wrong with me. I had never had this same feeling with taking cold medicine or using my asthma inhaler. So why with my mental health? My therapist told me, "The medication is used to help us have a productive conversation on how to best be able to learn the skills to manage the condition."
In hindsight, I realized I would always stop taking the medication when it was working best. I thought it was degrading and hindering—even killing—my potential. I now realize that it enables me to realize my potential and push my limits in a healthy way.
It took me over a decade to find the right support plan and team. I now have a healthy relationship with my therapist, psychiatrist, and my medication. Meditation, exercise, and journaling helps to complete my self-care plan.
The New York Times wrote an article on the importance of family support in the treatment of bipolar disorder and featured my family's story of dropping everything to help me. This article was written at one of my lowest points. Six years later CNET, a website that tracks consumer technology breakthroughs, wrote an article about how I combined my experience with technology with my lived experience of bipolar disorder to start a company called ThriveStreams. Our driving mission is to use technology to improve mental wellness.
I hope my story will help those struggling with mental health challenges to be patient with the process of designing a healthy support plan to monitor, manage, and accept their condition. This is how I am now able to Thrive!