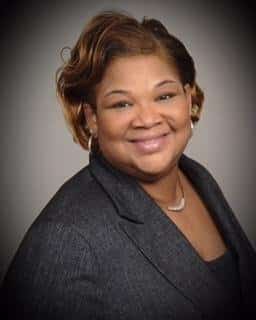 Associate Managing Director, Community Development Relationship Manager, CIBC
Chicago, IL
Sharnell Curtis-Martin's career includes a 20+ year track record of success in finance, community development initiatives, and economic development. She has been fortunate to support community organizations, not-for-profit organizations and small businesses as those organizations seek access to capital resources. Curtis-Martin has served on the board since 2022.
She earned her BS in finance and accounting, as well as her MS in Business Administration, from the Illinois Institute of Technology's Stuart School of Business.
"During my lifetime, I never appreciated how some of the things that I would see within my family had a name and a community that wants to embrace them. As soon as I learned about DBSA and its mission, I knew this was an organization that I needed to join and support."