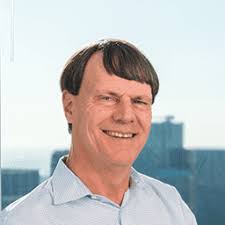 Chairman, Keystone Capital
Chicago, IL
Kent Dauten's career in private equity investment spans 40+ successful years. He co-founded Keystone Capital in 1994 and now serves as its chairman. Dauten has served on DBSA's board of directors since 2018. 
He and his family have been longtime supporters and advocates for mental health, having established the Dauten Family Center for Bipolar Treatment Innovation at Massachusetts General Hospital. Dauten graduated from Harvard Business School with an MBA. 
"Bipolar disorder and the broader field of mental health are my top volunteer and philanthropic priorities due to family experience with them. DBSA is a wonderful cause to support since it does really important work in this field and has an outsized impact on the individuals and families suffering from mood disorders."