DBSA Ambassador – Birthday Fundraiser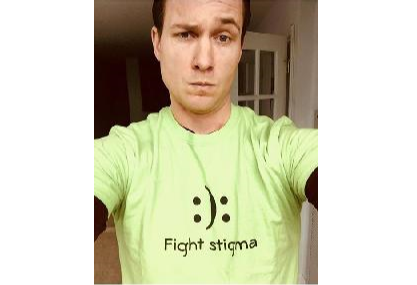 Donors
Kevin Kulma
Thomas Reutter
Ms. Kristen Calabro
Meghan
Let's celebrate my birthday!  Donate Now
For my birthday this year, I'm asking for donations to The Depression and Bipolar Support Alliance, National Office located in my hometown Chicago.
It's been just over a year since I have gone public with my ongoing management of Bipolar Disorder and I have to say that it has been the most empowering thing I've done in my life. Putting my journey in the public eye has fast-tracked my recovery as though I hopped in the Delorean. Those of you who offer your support and love are my Doctor Emmitt Brown. Great Scott!
The more support & resources we can provide to folks in need who have not found the strength to show their real selves to world just yet, the more comfortable they will be with sharing their own story!
Those of us who have or do battle Depression and/or Bipolar Disorder just want to feel safe. We want to talk openly about our emotions and be encouraged to experience them. We want our friends, family and coworkers to be comfortable around us when we aren't feeling great.
I want them to find their voice as I have. I want them to wade into the unknown of sharing feelings without fear or shame. I want everyone who battles Mental Health to stand tall and proud. You are loved and needed.
So please, help me raise money & awareness for those suffering from Depression & Bipolar Disorder.
But most importantly, help me #fightstigma.