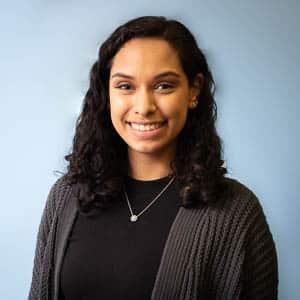 Position Title
A:  Social Media Coordinator 
Q: Department
A: Communications
Q: What is your role?
A: My role is to be the creative behind social media. I organize social media posts and develop strategies to increase our social media presence. I also collaborate with our graphic designer to create fun and educational social media content.
Q: When did you start working at DBSA?
A:  March 30th
Q: What are you most passionate about in life and work?
A: Spreading awareness/ending the stigma surrounding mental health. I think it's important to be able to openly talk about mental health to help others who have lived experience, like myself, feel like they have community.