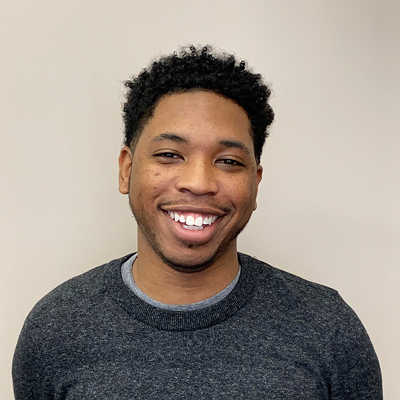 Q: Position Title
A:  Senior Digital Communications Manager
Q: Department
A: Communications
Q: What is your role?
A: I manage DBSA communications through print, web, and social media. I create media materials for the organization, create and source engaging content for social media, and collaborate with departments to enhance DBSA's mission through promotional materials, emails or campaigns.
Q: When did you start working at DBSA?
A: February 11, 2019
Q: What are you most passionate about in life and work?
A: My family is the thing that pushes me forward. I come from a large family, and it was instilled in me from an early age that for one of us to succeed, we all must succeed. I use that collaborative mindset to complete most of my tasks. It helps me think through a task knowing that if I am successful it means my team is successful and the organization will be successful. It also reminds me that I am not achieving things alone, it reminds me that there are people who support me and want to participate in my success.
Contact Dontae by emailing Media@DBSAlliance.org.