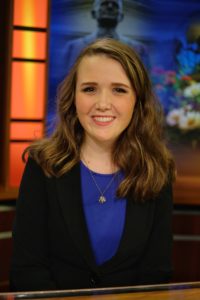 Why did you decide to join the Young Adult Council?

My experience attending support groups hosted by the Louisville, Kentucky chapter, as well as my experience serving as director of the Bowling Green, Kentucky chapter, were incredibly helpful and rewarding. I want to help individuals across the country connect with DBSA and receive the same support I have.
What are you most passionate about regarding your work with the Young Adult Council and your new role?
My biggest passions are empowering and educating others. Isolation is one of my most challenging symptoms, and DBSA support groups have helped me on my path to wellness by letting me know I'm not alone in my experiences. I look forward to working with YAC members on projects to reduce mental health stigma and build awareness of DBSA programs and services.
What is your favorite wellness tip?
Practice talking to yourself like you would to someone you love.
Interested in Joining Us?
We are looking to grow the Council. If you're an individual aged 18-30 interested in the DBSA Young Adult Council, please contact YACmembership@DBSAlliance.org for more information.