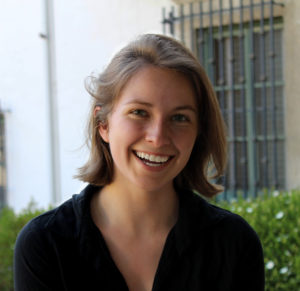 Why did you decide to join the Young Adult Council?
I joined YAC a few years ago, when I was a senior in college. I had struggled throughout my schooling without adequate mental health support, and in researching my thesis about Bipolar and Depression came across DBSA and YAC! I loved the idea of creating and collaborating in supportive and healing communities that I largely missed growing up, so I jumped at the opportunity.
What are you most passionate about regarding your work with the Young Adult Council and your new role?
My favorite part of YAC is creating visual resources that fight mental illness stigma and impart information that helps folks of all ages better take care of themselves. I love combining design and art with useful advice and support that helps audiences bolster their mental health.
What is your favorite wellness tip?
My key wellness advice is knowing yourself and communicating openly with others. With anxiety and depressive conditions, it takes a lot of time and work to learn how to care for yourself, but just as important is figuring out how to communicate your needs to loved ones and asking for help when needed.
Interested in Joining Us?
We are looking to grow the Council. If you're an individual aged 18-30 interested in the DBSA Young Adult Council, please contact YACmembership@DBSAlliance.org for more information.